Product, business, brand
Rolls-Royce came to Candyspace with an exciting disruptive vision for the aviation sector - an open platform to facilitate data sharing and drive innovation in the industry.

Yocova enables the unlocking, sharing and monetisation of valuable data and digital services across all the key players from airlines to OEMs, in a single easy-to-use platform. Our responsibility was to help drive the process from idea to product, marrying customer needs with business outcomes, delivering not only a world-class product, but a business, and a unique brand.

Our experienced UX and UI designers, and content & community management team supported the birth and evolution of Yocova, developing the concept and hitting key milestones in realising the ambition.

A prototype and materials to validate the concept delivered in four weeks, an alpha version of the platform live and ready for use by over 100 industry professionals - launched in 10 weeks, and a fully-featured ecosystem with community, marketplace and data collaboration live in just 9 months.

Before even going live, Yocova hit nearly 1,000 members on its beta version. The platform is an open and neutral space where the aviation industry is sharing, exchanging (and very soon monetising) information to solve long standing challenges.

The project forms the foundation for a pioneering new approach to data in the aviation industry.
Services
Service Design
User Research
UX Design
UI Design
Prototyping
User Testing
Deliverables
Illustration and Marketing collateral
Business proposition
Brand identity and assets
Growth strategy
Agile Scrum team
Video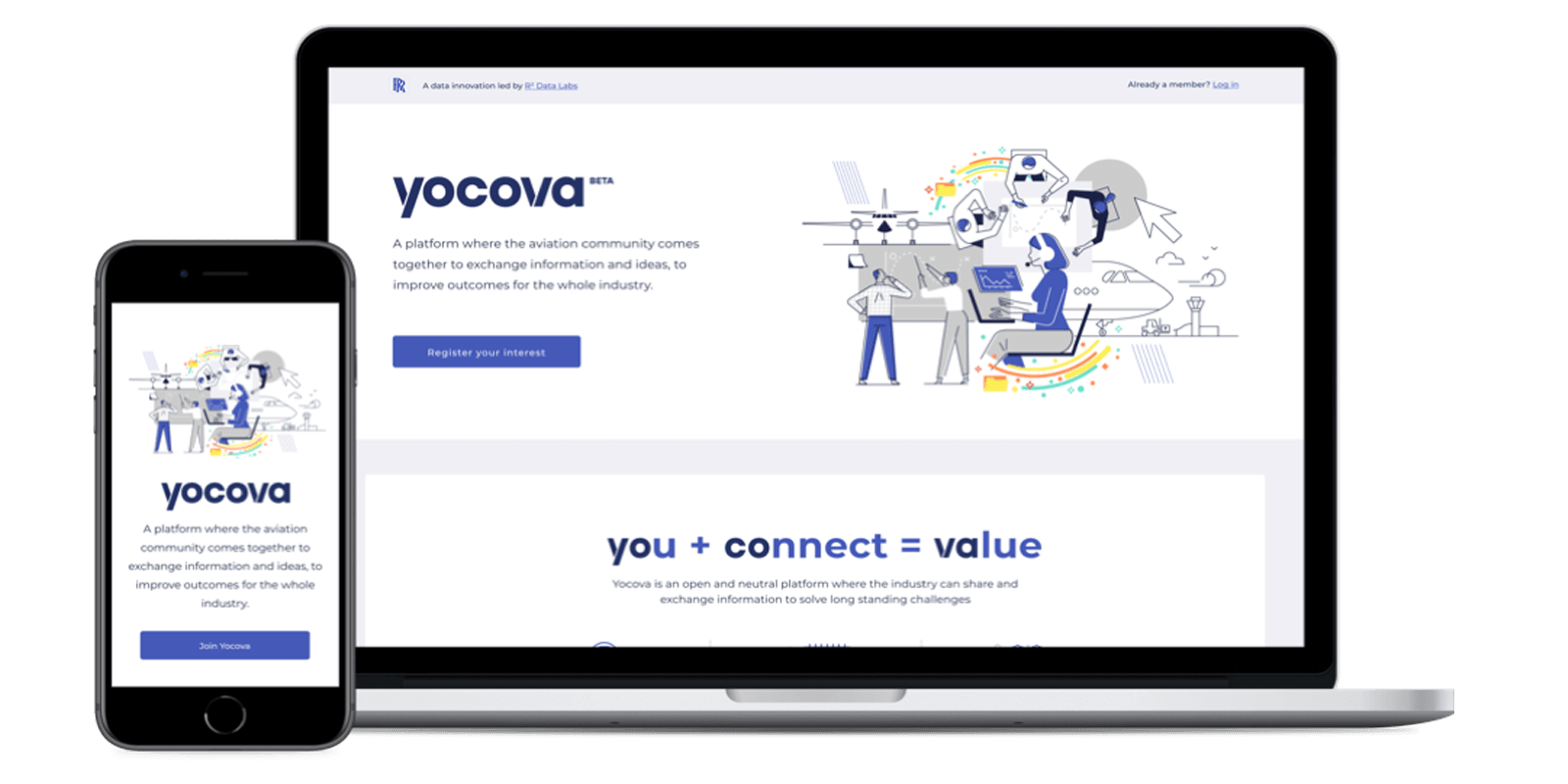 Leave your details and we'll be in touch asap.