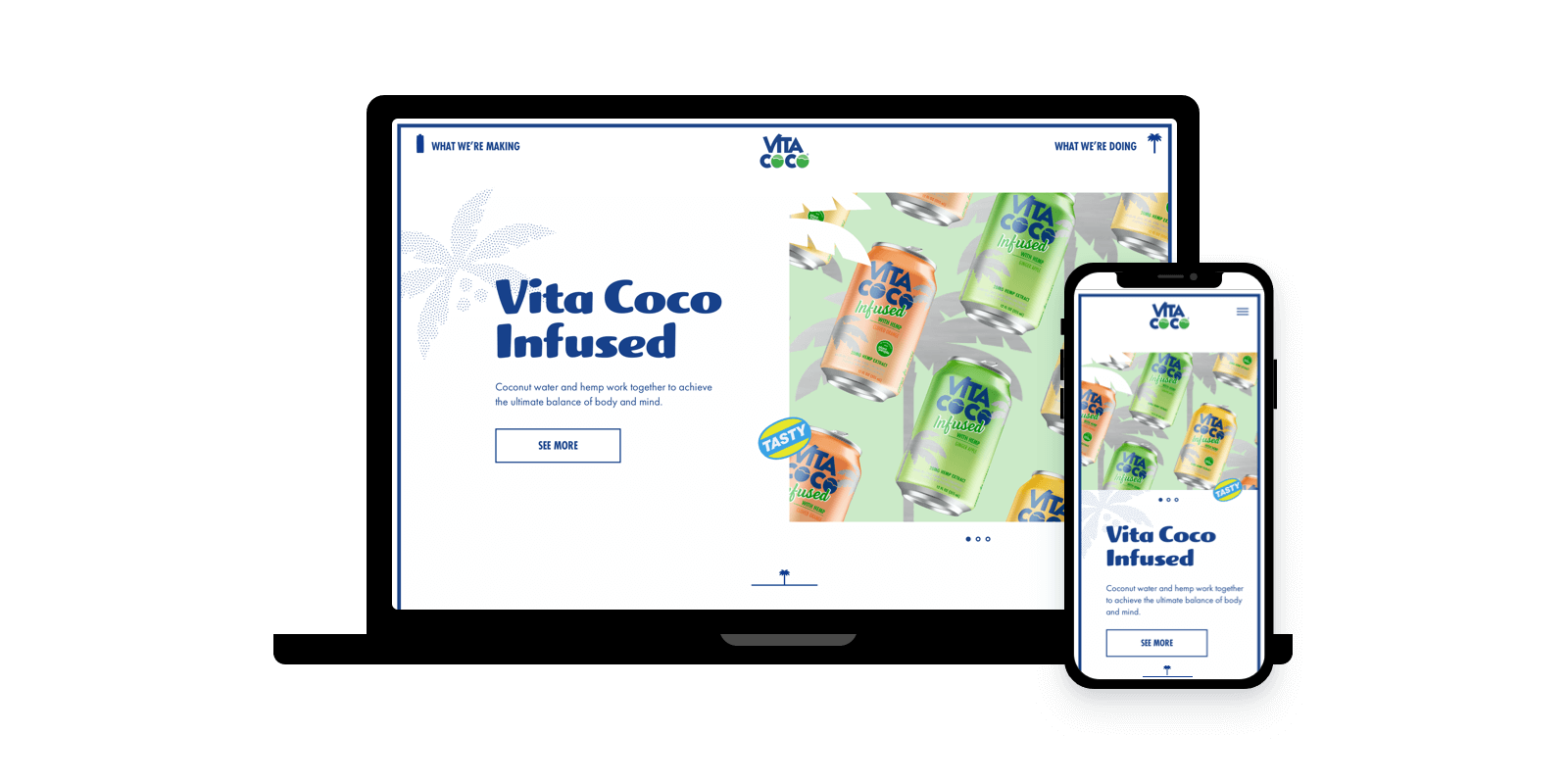 A digital community for new and existing customers
Vita Coco has grown rapidly from an FMCG sector disruptor to an established market leader. They were looking for a new website that would meet the following objectives:

- Seamlessly integrate online the perfect translation of the offline Vita Coco rebrand

- Serve as a modern-day online shop window to meet the increasing shift to e-comm and DTC purchasing

They needed to delight their customers old and new, and grow their business online by delivering customer value and achieving hard business goals. With our sweetspot formula we were able to deliver.

Our ambition was to design and build a personable, human platform to drive product discovery and recruit and delight the next generation of coconut water drinkers, while driving retention and exploring new revenue streams for this dynamic global brand.

The design team kicked off the project by translating the offline rebrand into digital-first creative. We animated assets across the website to increase engagement and drive product discovery, a key metric for the Vita Coco team.

Both creative and development teams worked closely from the get go and were in daily contact with Vita Coco stakeholders throughout. This enabled us to deliver a low maintenance technical solution that reduced risk and complexity, and was easily managed by teams across the business, with variable user settings and scaled to meet their evolving business needs.
Services
Creative Strategy
Persona Development
UX Design
UI Design
Prototyping
Interaction Design
Front End Development
Back End Integration
QA Testing
Deliverables
Digital Brand Positioning
Customer Journey Map
Website
Ecommerce Platform
Candyspace exceeded expectations, successfully helping us to find the digital version of our Brand Refresh.
Leave your details and we'll be in touch asap.