A platform for improved customer experience and business efficiency
As Rolls-Royce drive their 'Power as Service' model, it's business critical for them to adapt to the evolving needs of their customers. They have incredible products and services, but how to reflect that in useful relevant ways and how to transform them digitally?

The Candyspace vision was to deliver a single, digital touchpoint, personalised and data-driven; a modern customer service platform to facilitate the dynamic live interactions expected by those customers, unifying several backend systems into a user-friendly interface. And Candyspace were excited to lead this digital transformation.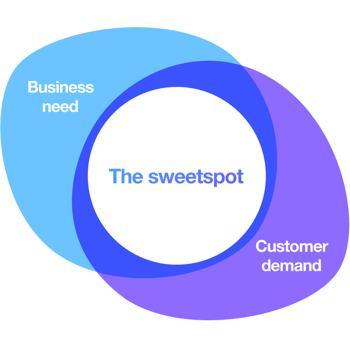 Drive business efficiencies through closer customer contact
Fast, easy information access and data sharing
Connecting airlines with data and services
HERE ARE THE RESULTS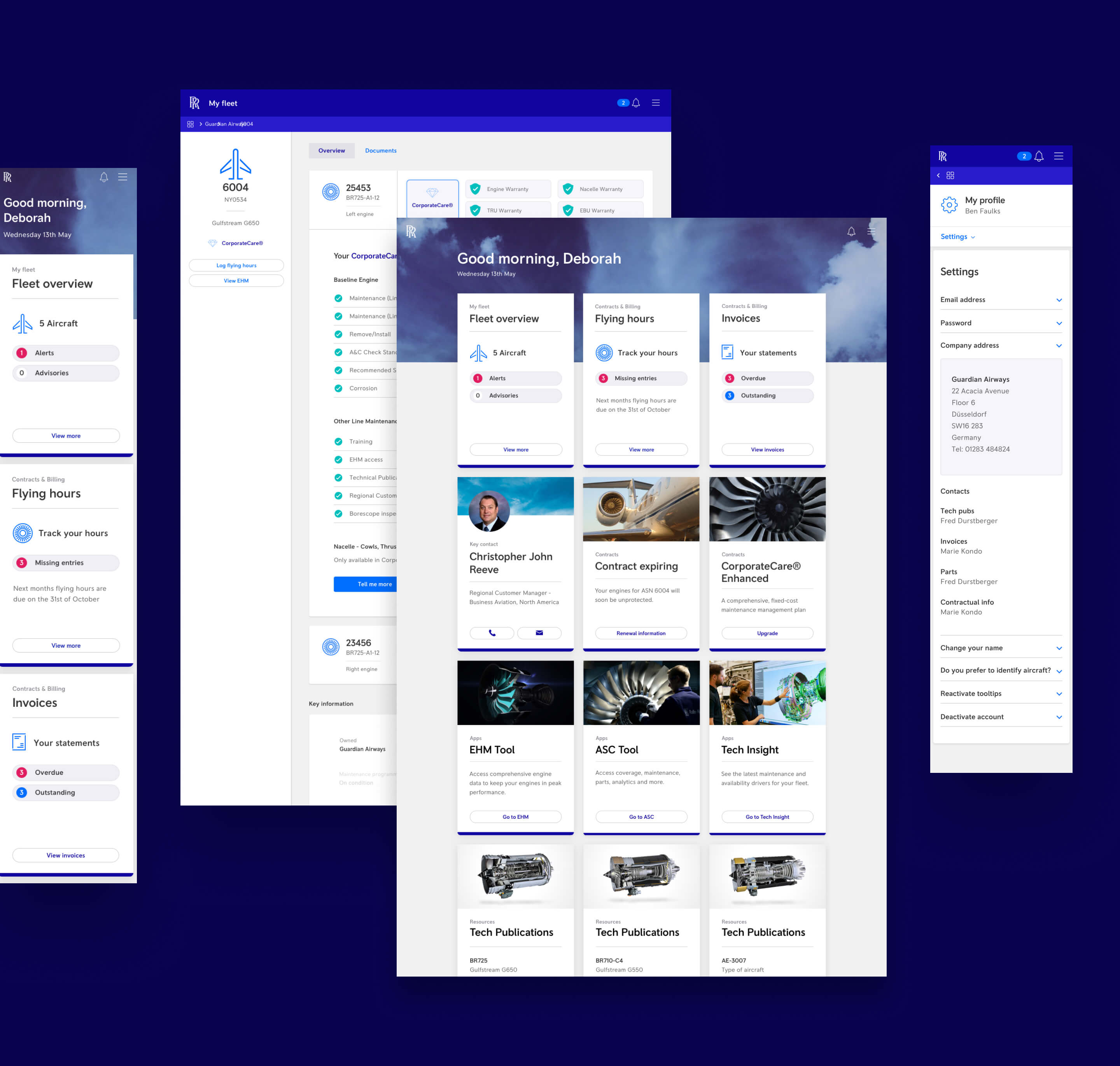 Understanding multiple use cases
The platform is a tool which allows internal teams at Rolls Royce to better and more rapidly engage with their customers - with both sides sharing dynamically updated data to understand mechanical and functional operational needs, report issues and have full contractual visibility.

Our focus was necessarily on both Rolls-Royce's internal and external users. To understand their needs and map them against business requirements required intensive workshopping, interviews and research.

Working in Agile sprints, we combined UX/UI, developer and product design skills to enable rapid MVP production proving the concept to internal stakeholders.
I can't imagine how we could have achieved such a good result with any other partner.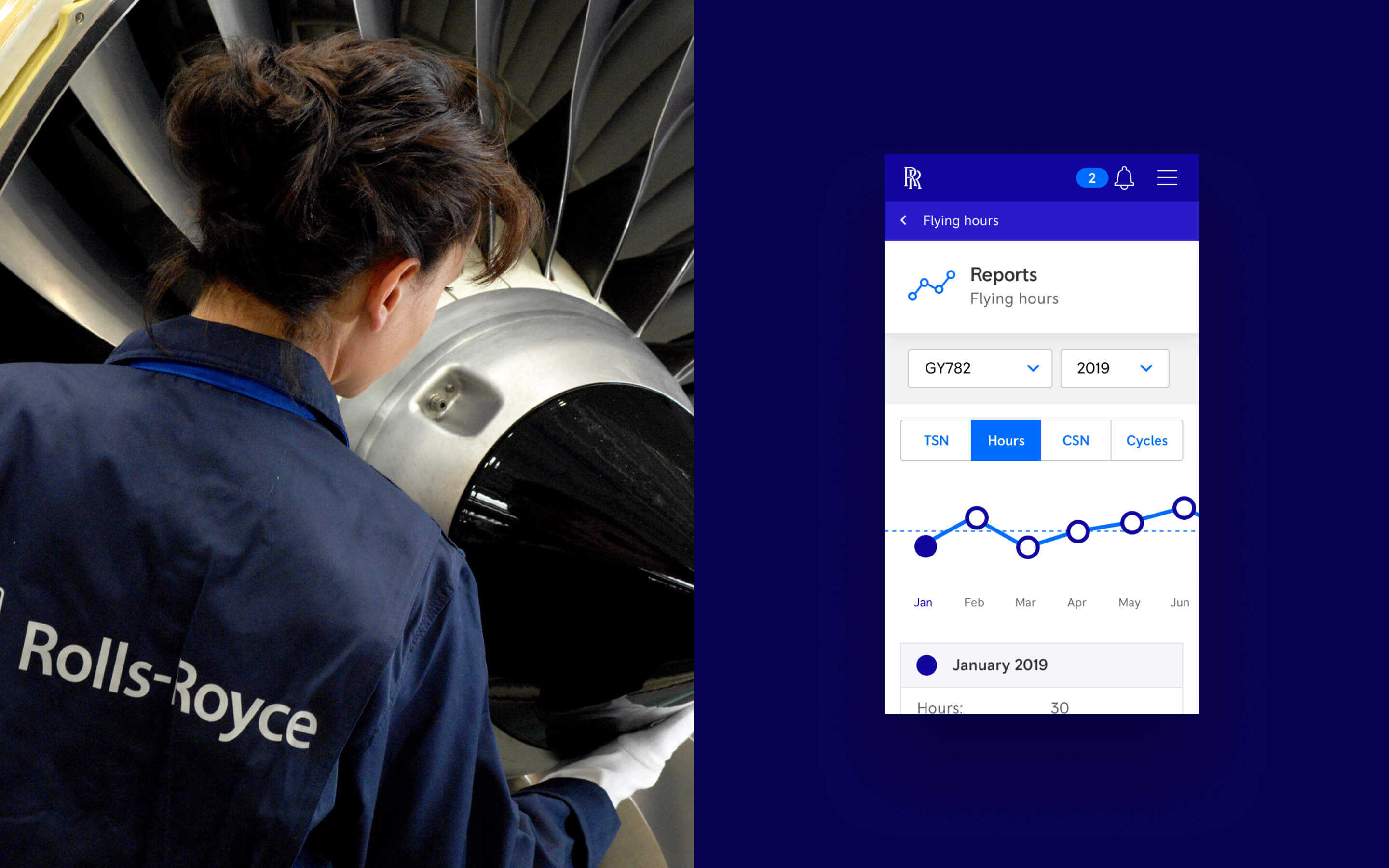 Complex integrations delivering value
Candyspace delivered a fully functioning Angular front end, integrated with existing complex data and technology framework of Rolls-Royce's stack. These complex integrations, working closely alongside RR's in-house and partner teams, facilitated easy to use dynamically configured dashboards delivering live monitoring of customer engine assets and updating of contractual requirements. Along with alerts and notifications, customers and in-house service teams alike are given up to the minute status on business critical data.

The Rolls Royce Portal provides a platform for growth and service efficiencies across the business.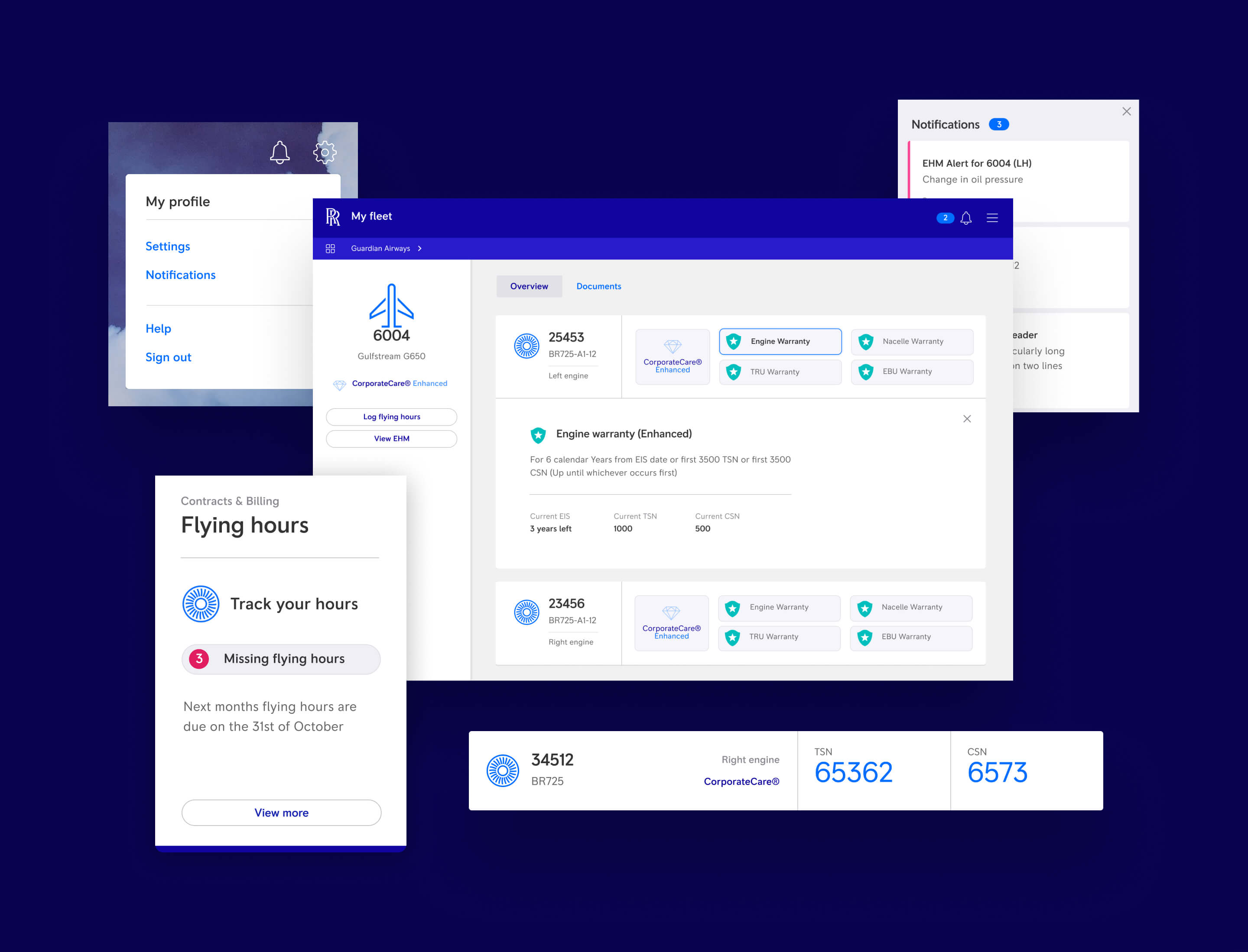 Talk to our digital experts