How we evolved, optimised and brought value to an automotive web platform - in a time of pandemic
Taking over the running and optimisation of Mazda UK's online showroom just one month before the first lockdown of 2020 set us a number of challenges - all requiring fast thinking and rapid action. Our ability to be flexible and meet the changing demands of both business and customers was critical to bringing real value. With dealers closed, then open (with limited access), and then fully closed again, Mazda's web platform became a central hub for continued engagement and optimisation of lead conversion.

The ability to find, compare, configure, and easily book a test drive is a basic requirement for their potential customers. The ability of the brand, dealers and Candyspace to work closely together to deliver those in a Covid safe way was our continuing challenge.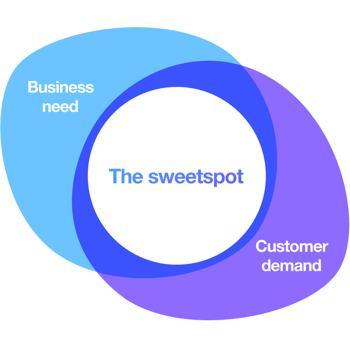 Keep leads engaged, and informed - and increase lead conversion
Simple, clear comparison of models and price, book a test drive
Website conversions
HERE ARE THE RESULTS
55%
Increase in finance conversions
39%
Increase in dealer locator conversion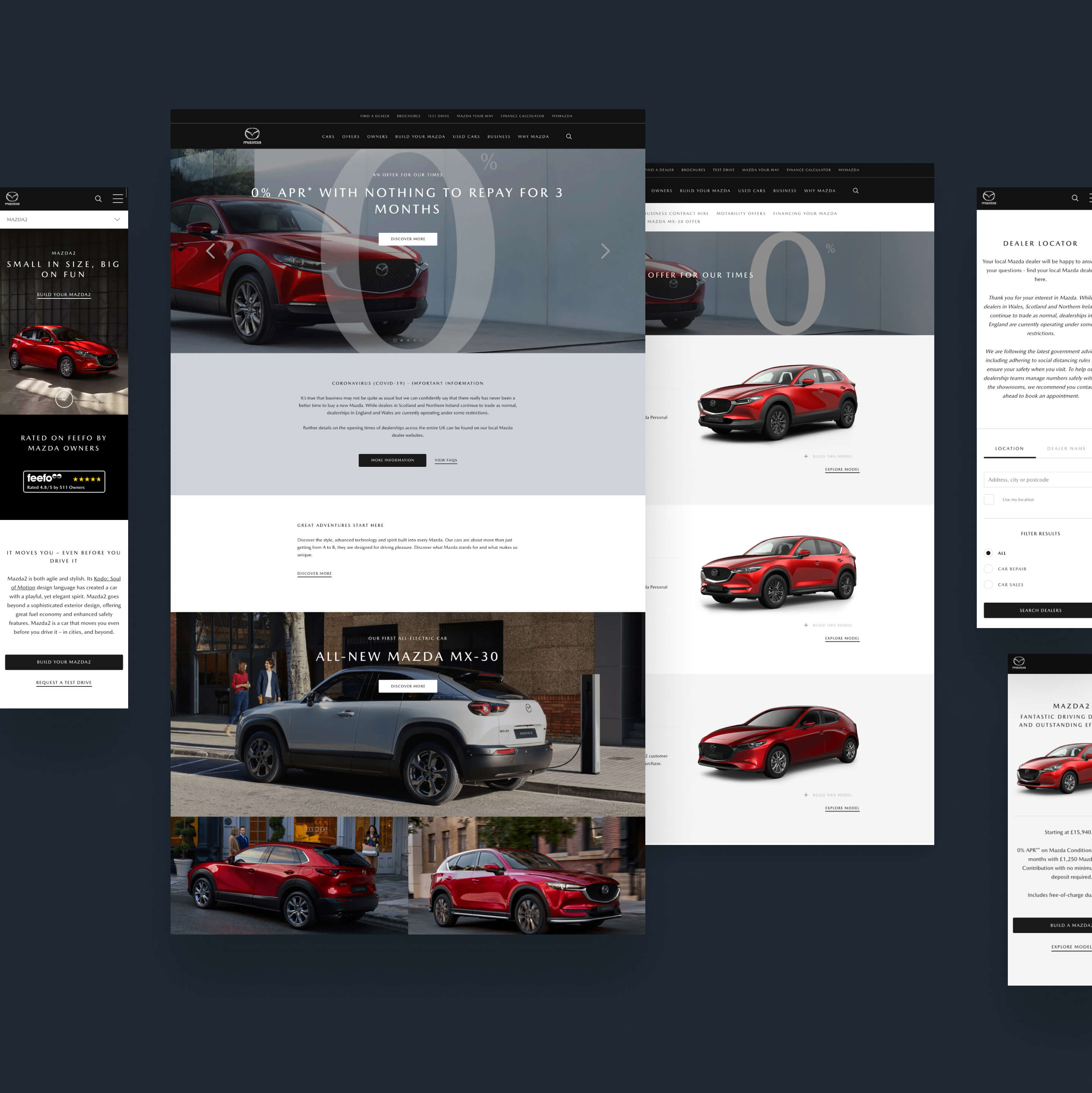 Finding the sweetspot
The pandemic aside, our first task as we evolve and grow any platform is always to understand customer needs and marry those against business demands - to find the sweetspot. Our extensive usability testing with Mazda owners and prospects exposed key areas for fundamental improvements in user journeys, optimising UX, and bringing a new focused sensibility to relevant content creation. Alongside realising these opportunities for optimisation which resulted in reduced bounce rate and increased conversion, general housekeeping saw us improve load times on key pages by 60%, a critical barrier for customers.
Candyspace are a joy. The success of the digital brand campaign is testament to their creativity, and focus on results.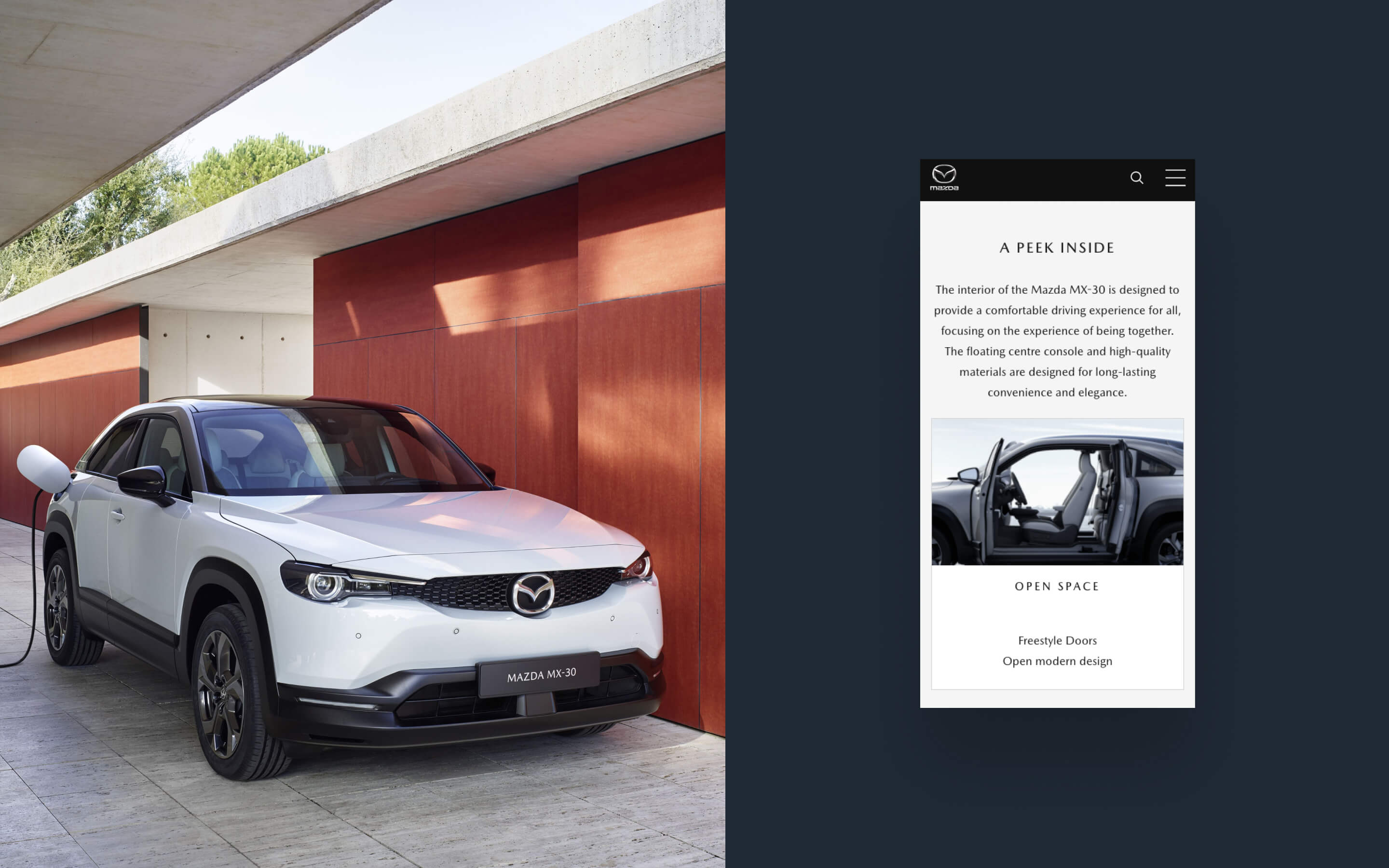 Ready for the New Normal
The automotive industry is all about excellence of customer experience through every touchpoint from display ad, to onsite, to the dealerships. Competition is keen and ensuring a frictionless customer journey essential - and particularly so during these challenging times. Our ability to adapt the platform to the changing business and customers needs has helped Mazda weather the storm, leaving the brand ready for the New Normal and in a great place to evolve and grow their customer service offering. https://www.candyspace.com/work/-ux-ui-design/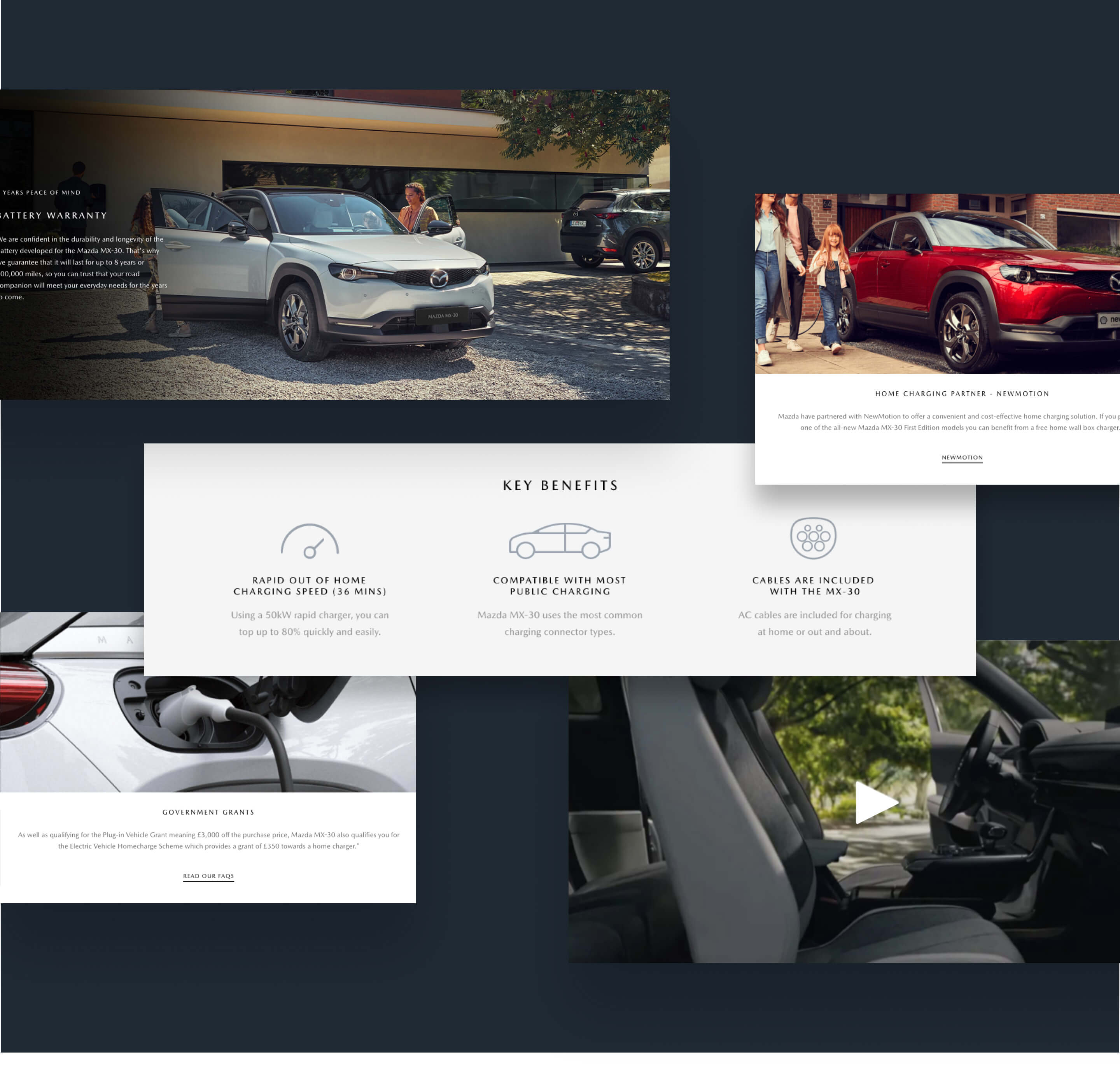 Talk to our digital experts