A driving need for more and better quality leads
The UK automotive sector has never been more competitive for manufacturers such as Mazda. The government's plans to ban sales of new petrol and diesel cars by 2030 have hastened the shift towards electric vehicles, attracting new entrants with innovative technologies. Brexit has impacted trade and supply chains, and evolving customer expectations, along with the financial pressures from global economic challenges, have made the landscape increasingly challenging.
In this climate Candyspace – a long-term strategic partner to Mazda – were tasked with driving more and better quality leads into dealers through ongoing experimentation and conversion rate optimisation on Mazda's UK website.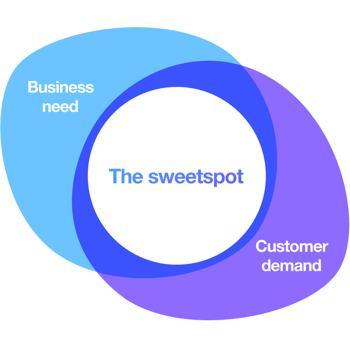 Maximise technology investments through increased site performance
Improved ability to self-serve through a simplified and intuitive digital experience
Website conversions
HERE ARE THE RESULTS
46%
Increase in "test drive"

form completion
15%
Decrease in bounce rate


16%
Increase in users viewing used car stock online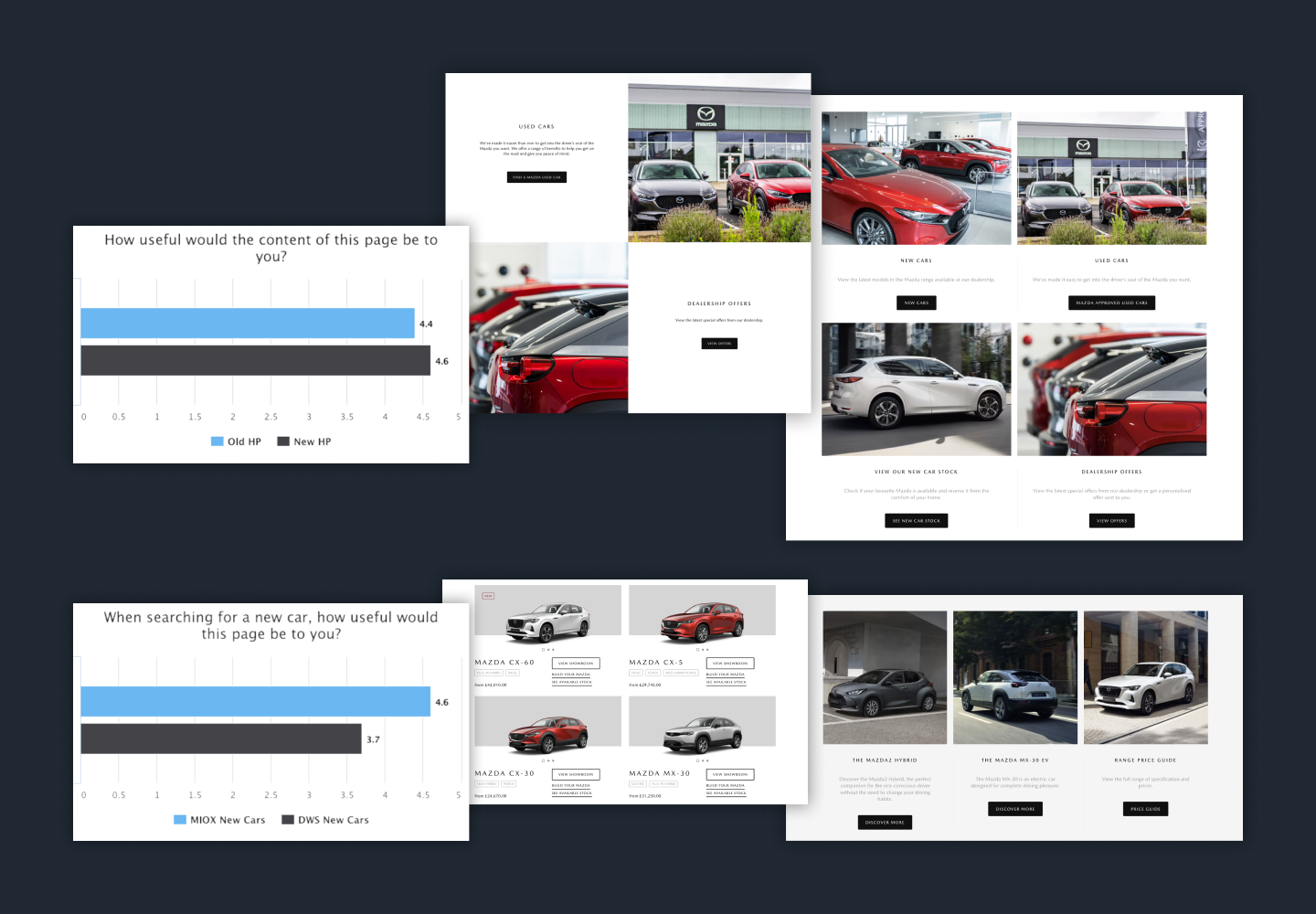 Insights before assumptions
We started by analysing quantitative data for the homepage: analysing user flows, drop-offs, on-page performance, and how users navigate to key conversion points throughout the site. Through the data, we found that users were not able to get to key conversion points due to the nested navigation patterns specific to mobile devices and key elements being hidden behind the hamburger menu and further sub-menus. We found that mobile and desktop traffic had quite different behaviour due to the way the global navigation displays key conversion links on smaller screen sizes.
We also analysed scroll rate, click rate, and how the clicks throughout the homepage generated conversions. All of this data created a rich picture as to where key drop-offs were happening, at which point in the journey and on which devices. We then used the findings from the quantitative data to form the basis of a usability study through Userzoom to ensure we had qualitative rationale to back up our quantitative data.
By running a focused usability study observing users complete these key actions on both mobile and desktop we were able to find out the 'why' behind the issues. We discovered that not only the mobile navigation pattern but also the copy and hierarchy of the modules on the page and the wording used within the buttons were not completely clear to the users. They were misunderstanding common industry terms such as Aftersales and they failed to differentiate between modules advertising New cars and Used cars which was leading to a high bounce rate when they discovered it wasn't what they were looking for once they had clicked.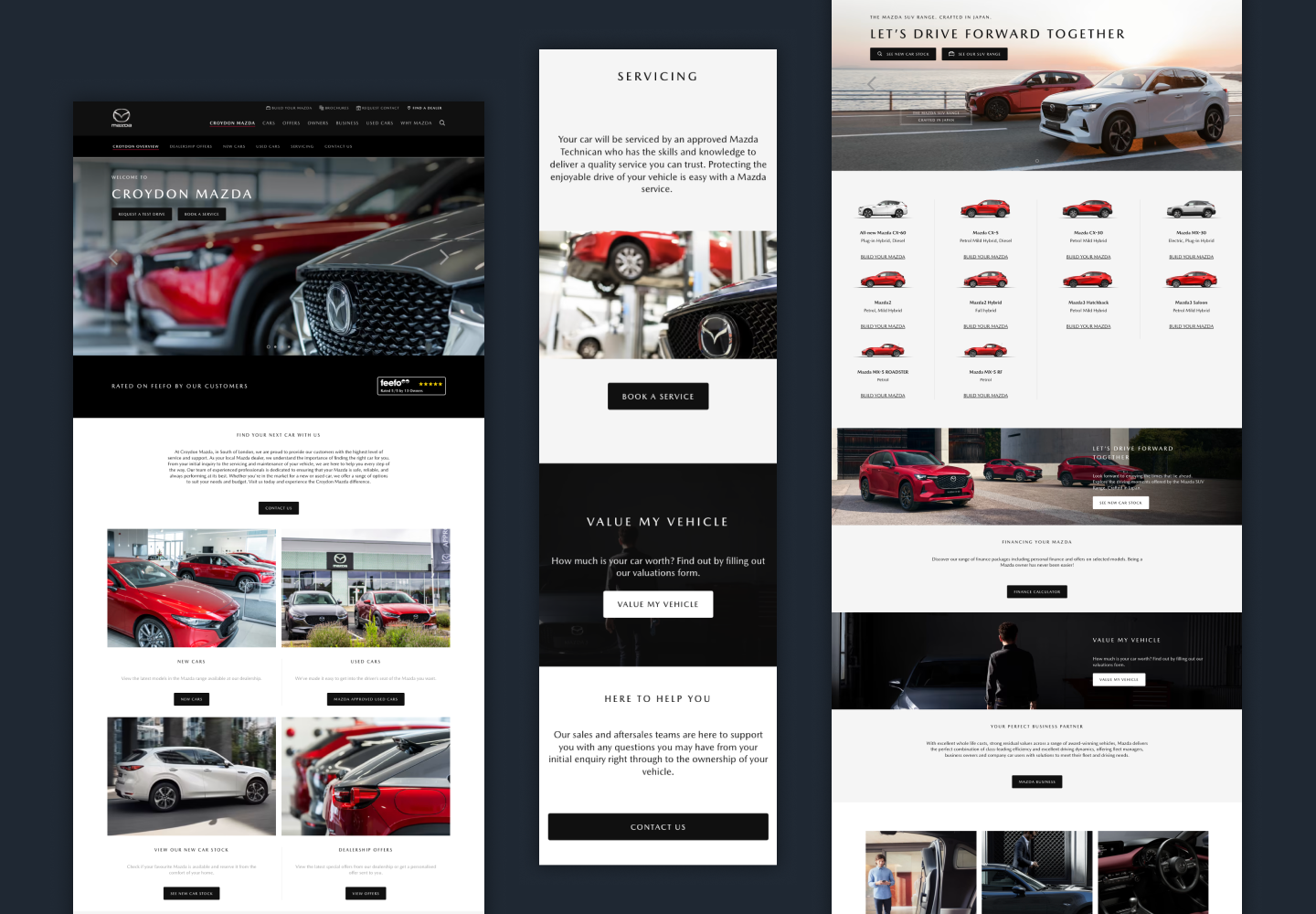 Proving hypotheses through A/B testing
We combined the qual and quant research with design preference testing of potential solutions, where we asked users which module design appealed to them the most. We implemented the preferred version as an A/B test against control, which saw a significant uplift in conversion to both New and Used cars.
Following the success of the redesigned homepage, we created a backlog of further test hypotheses to improve key conversion points on Mazda's Optimizely site. This included variations of modules, copy, and layouts designed to increase conversion to key actions such as taking a test drive, requesting quotes and booking servicing.
Hypotheses were scored objectively and prioritised using the RICE (Reach, Impact, Confidence, Effort) framework to understand the potential impact versus the estimated effort, which ensured that we worked on the experiments that would deliver the biggest impact in terms of conversion and allowed us to fast-track quick wins over more complex A/B tests.
Using advanced behavioural analytics tools such as Contentsquare to track not just clicks but also hover times on specific modules, we were able to understand which content users were most interested in even where content was not specifically interacted with. These insights fed into our content reorganisation strategy, moving high performing modules up the page, increasing visibility and overall clicks.
We embedded a cross-functional optimisation squad to work on the project with Mazda. This involved our data, UX, development, and optimisation teams working together to drive growth and outcomes for the client.
Candyspace are a joy. The success of the Mazda platform is testament to their creativity, experimentation and focus on data-driven results.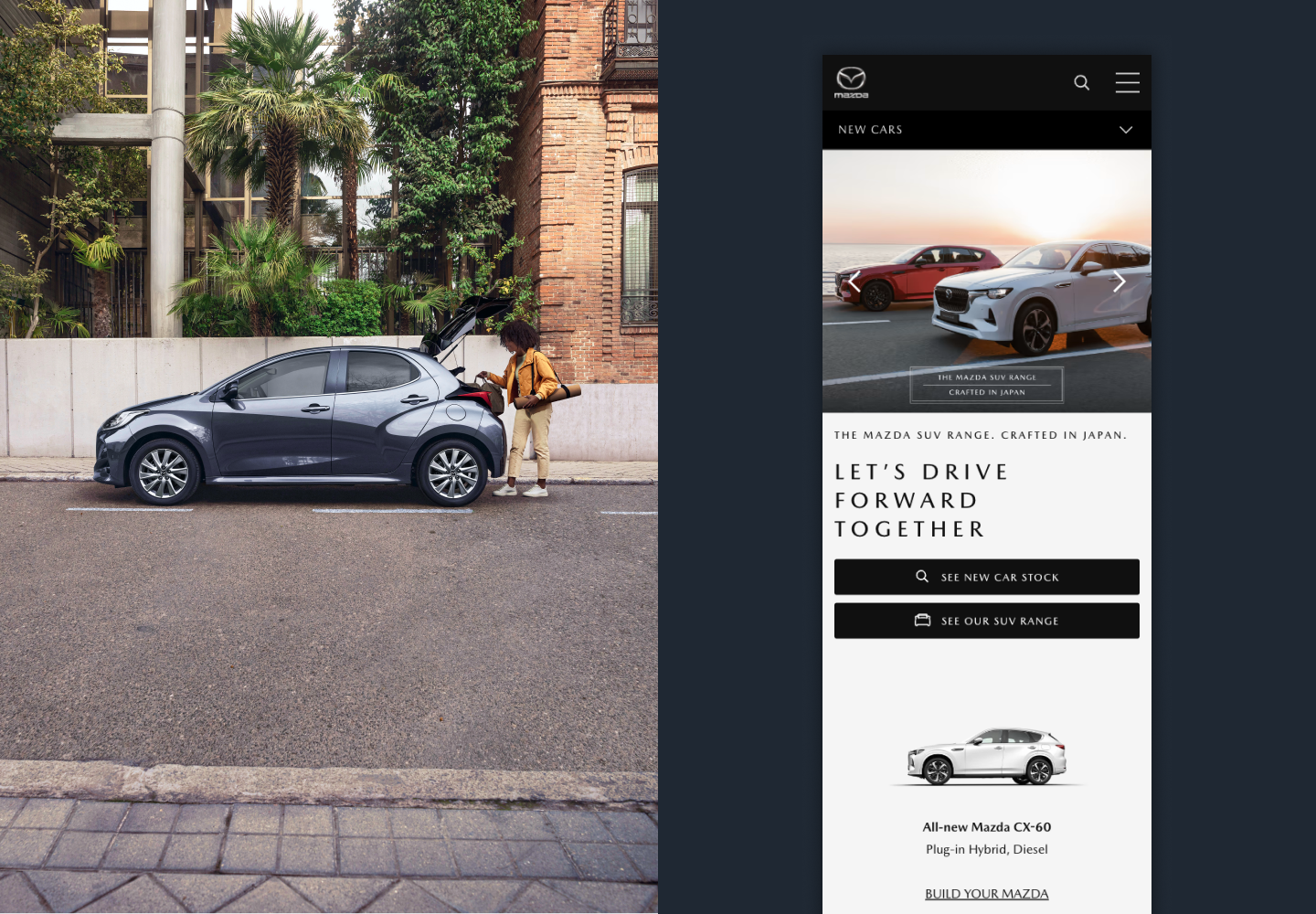 Podium worthy results
Through conducting a series of experiments and embedding a successful conversion rate optimisation programme, maximising value from customer experience and testing tools such as Optimizely, Contentsquare and UserZoom, and by taking a more customer-centric approach to experience design and experimentation, Mazda were able to consistently increase their key conversion metrics, including:
23% increase in users completing the "Book a test drive form" versus the control.

16% increase is users viewing Used Car stock versus the control.

15% decrease in bounce rate on the New Cars page.


Mazda's commitment to their customers throughout the optimisation process ensured that customers were in full control during their car purchasing journey, putting them in the driving seat from their digital experience to driving off the lot with their new car.
Talk to our digital experts