The Challenge
Johanna Basford has led the adult colouring book boom from the get-go, selling more than 20 million books worldwide, and earning herself an OBE in the 2016 Birthday Honours for services to art and entrepreneurship.

With 5 top selling books, another in the making, and an abundance of inky based products, the 'Johanna Basford' brand continues to grow in leaps and bounds.

Johanna challenged Candyspace to transform her existing website into an inky wonderland that truly reflected the beauty of the brand. She wanted a genuine showcase for her work and products, and to create a place where the thousands of loyal colouring fans in her community, and first time enthusiasts, could share their work.
The Solution
Working closely with Johanna, Candyspace used bespoke illustrations and subtle animations to put her work front and centre. The fully responsive site, optimised for both mobile and desktop, features custom animation to bring her drawings to life. The tailored Login Functionality for the Colouring Gallery inspires Johanna's fans to share their coloured creations and interact with other artists.

Putting the users from the community first we created User profiles and a streamlined upload process on mobile for them to post their own creations, and a blog section enabling Johanna to have a constant dialogue with them.

The CMS allows for Johanna to easily schedule updates, products posts, and content, including special limited edition drawings and competition materials.
The Results
The site launch coincided with the release of her new book "Magical Jungle", and made an impressive debut with over 31,000 first week visitors, and 1,300 new subscribers to the Colouring Gallery. Over 3,000 images were submitted within just 72 hours of go-live. And the stats have been impressive: 237,000 sessions since launch, average dwell time on site doubled (to 4 minutes), and average of 2,000 new UGC uploads every month, thousands of fans commending the site on Johanna's social media pages, 44% of traffic is now on mobile.

The numbers speak for themselves but what better testament is there than that of a happy client – so we'll leave it to Johanna to sing our praises while we blush…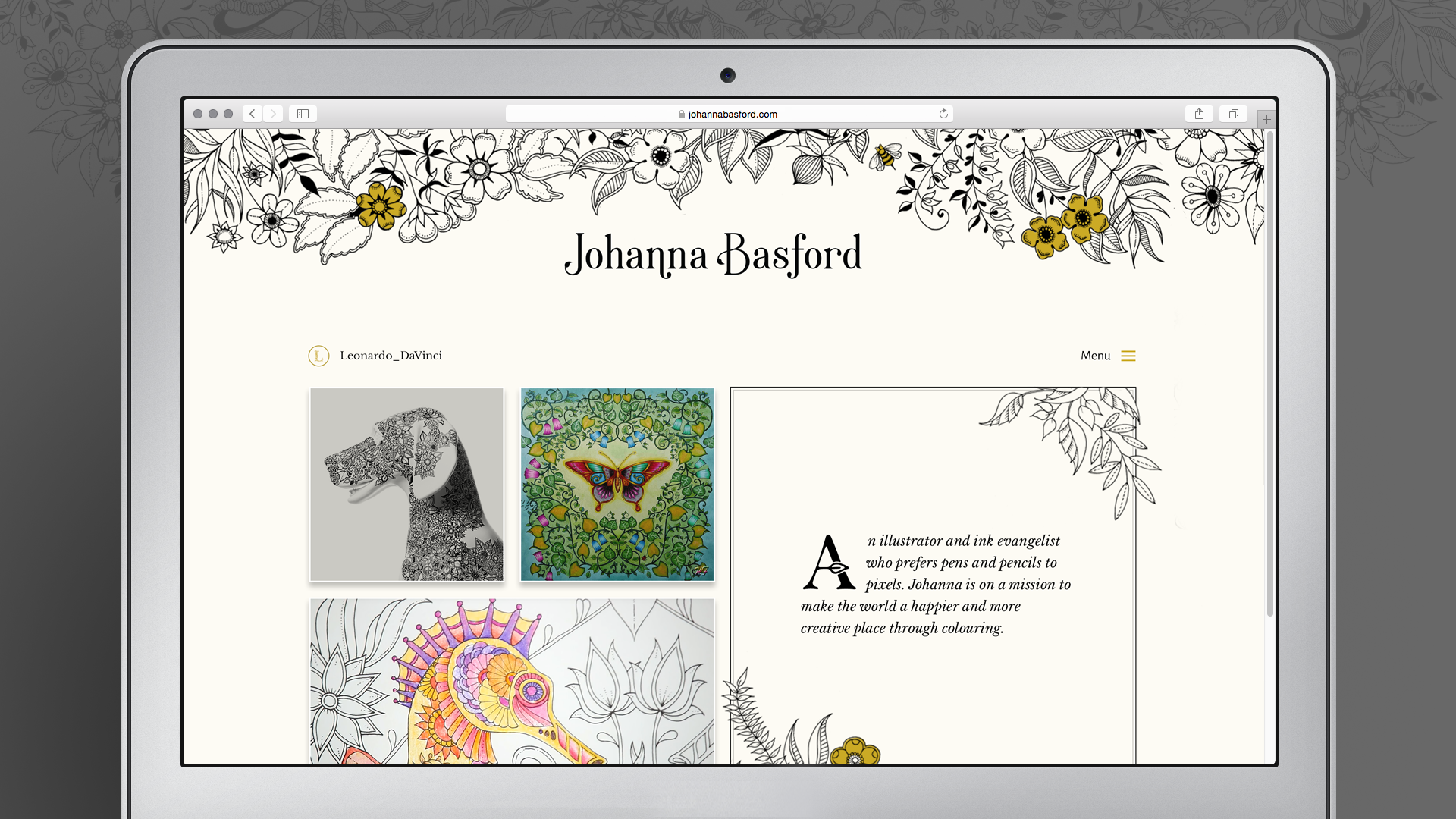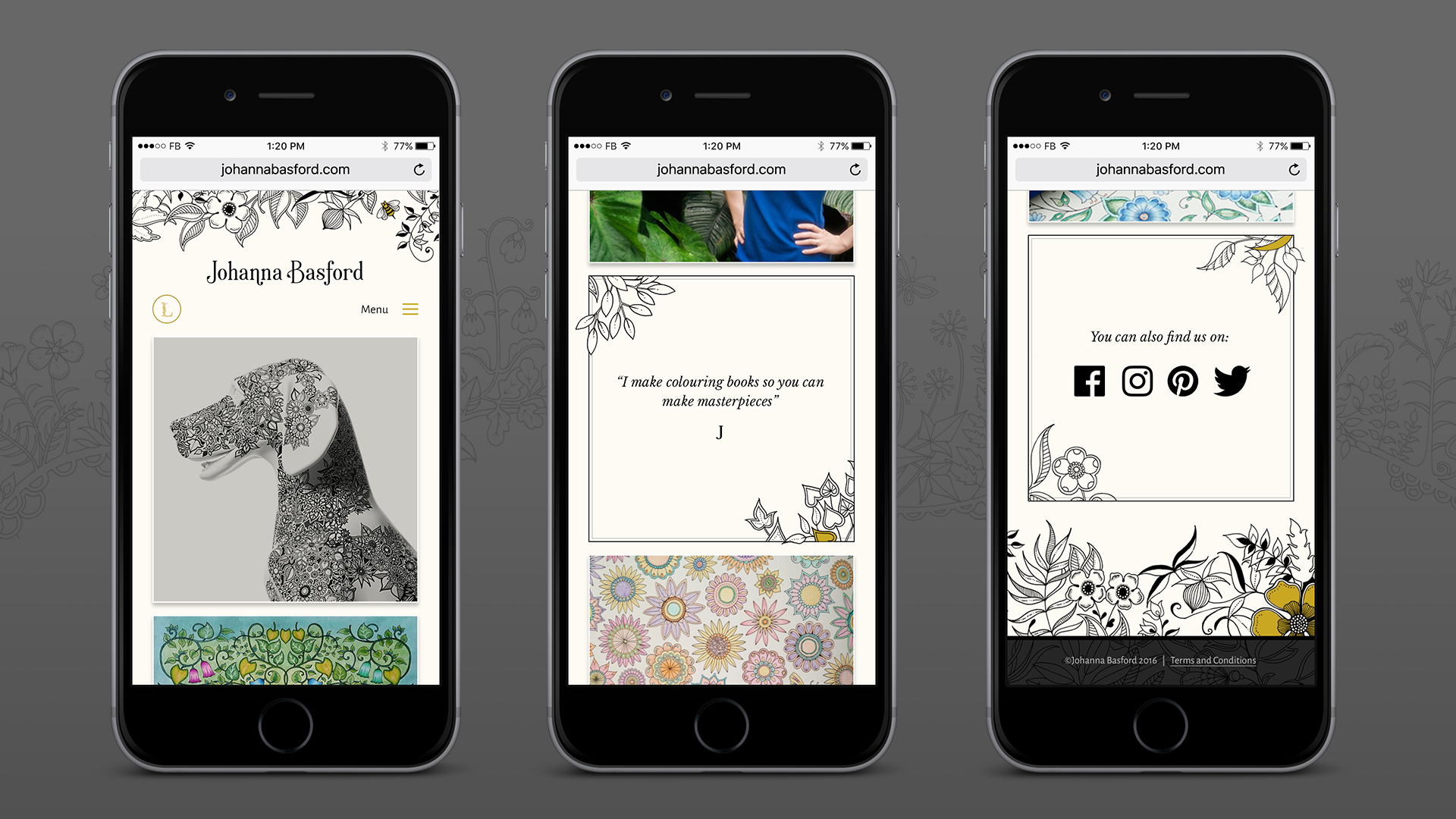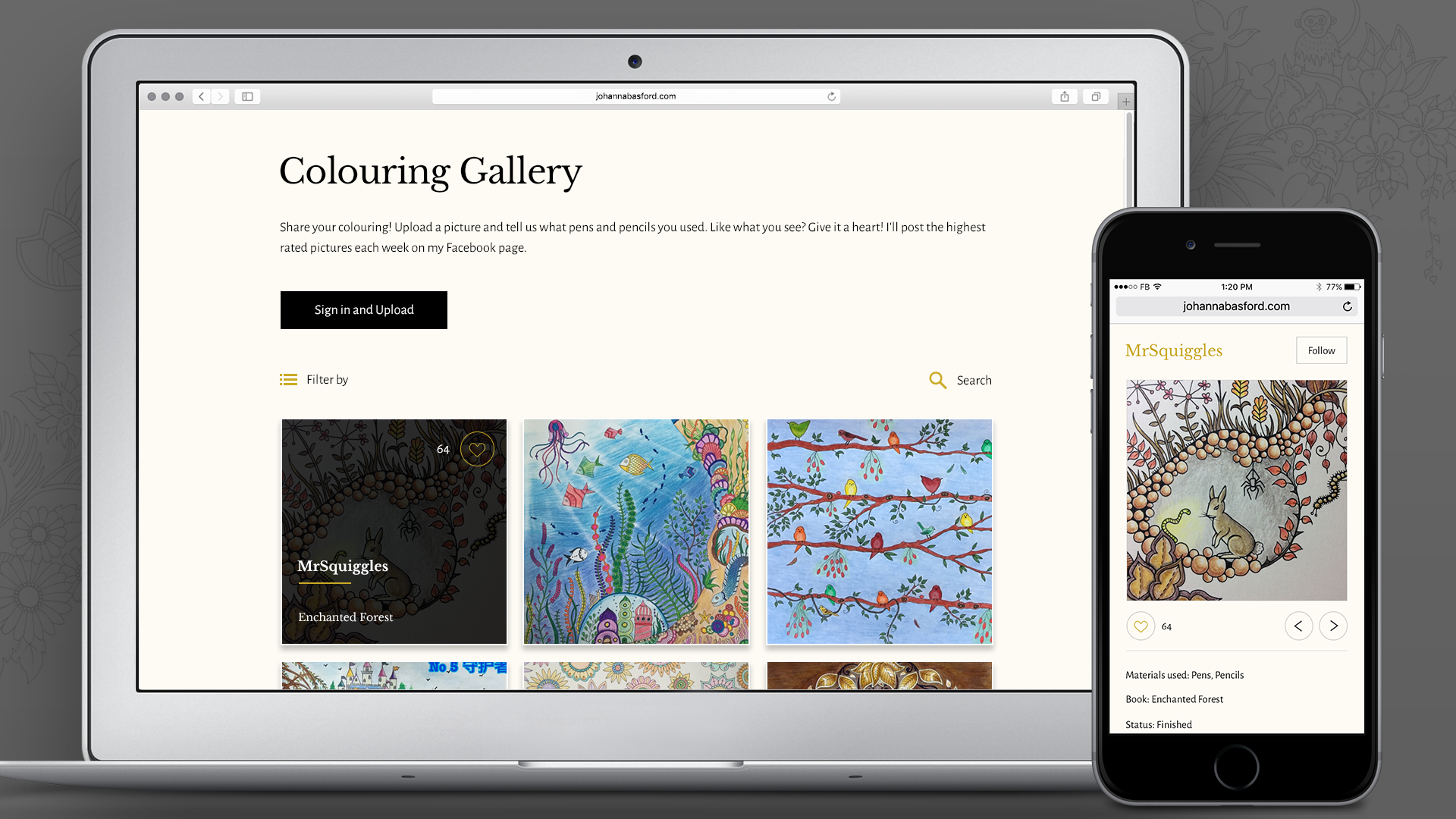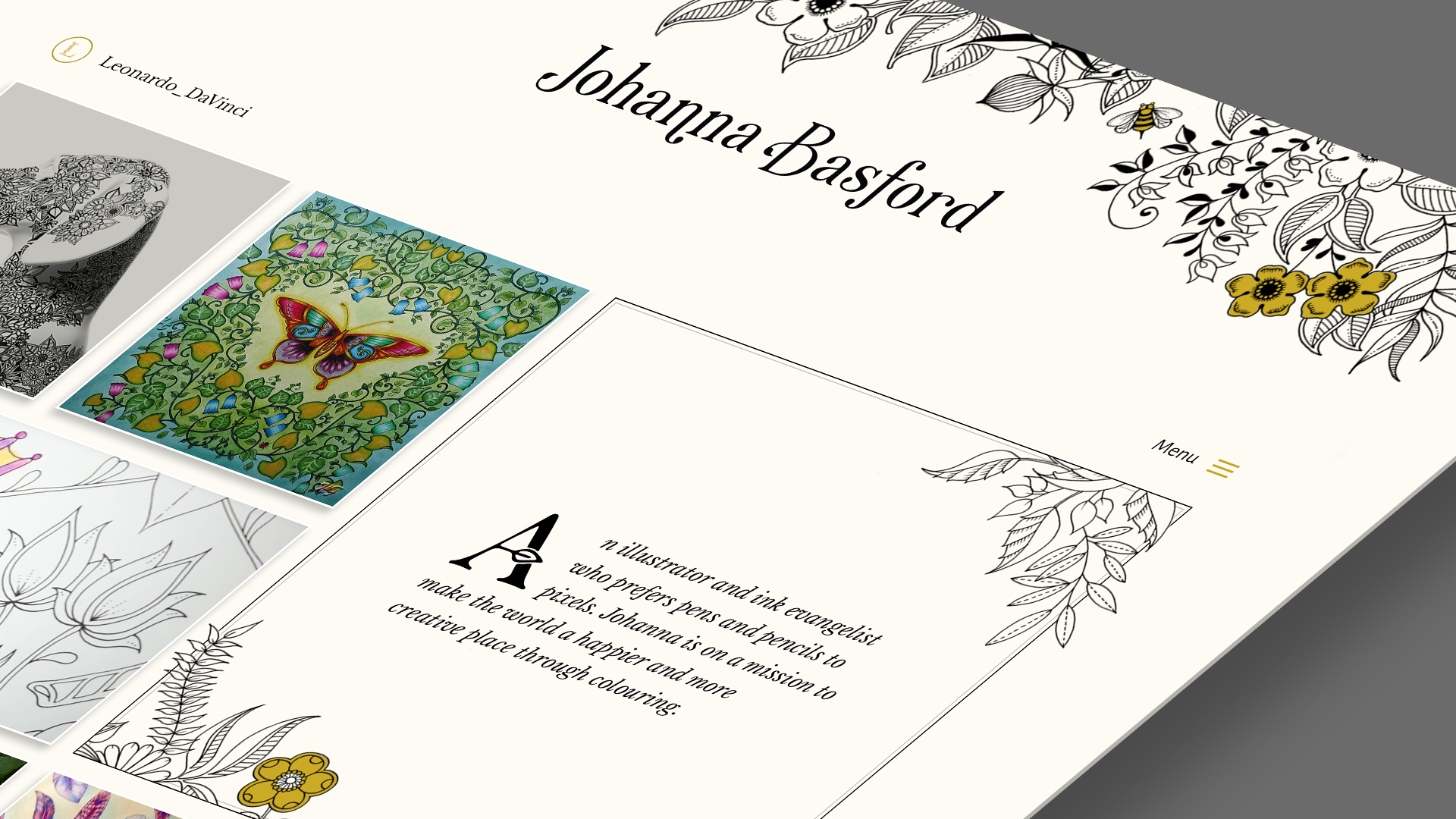 "It was a joy to work with the Candyspace team - from the easy flow of communications, to their very transparent yet focused working process and best of all, no jargon. Their efficiency and attention to detail was underpinned by a level of digital expertise I had not encountered before, all of which laid the foundation for a truly great project."
Johanna Basford, OBE, Illustrator and Ink Evangelist