Robust technology and engineering solutions delivering value for business and viewers
We've been ITV's strategic technology partner for over ten years, building the original mobile and tablet app, and developing and transforming this world beating product into a genuine engine for growth.

Our strategic technology driven solutions have always taken into account the key business considerations of putting all the rich and diverse content in one place - answering a clear viewer need - but also the need for the platform to be a key driver of revenue generation and growth.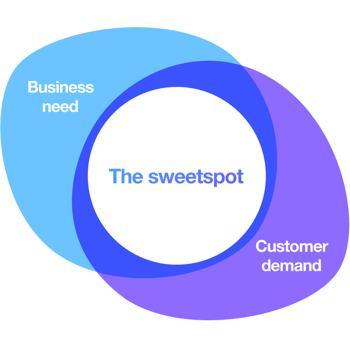 Deliver a world-class revenue generating VOD platform
Watch ITV shows wherever, whenever, on any device
Keeping the nation entertained in 2020
HERE ARE THE RESULTS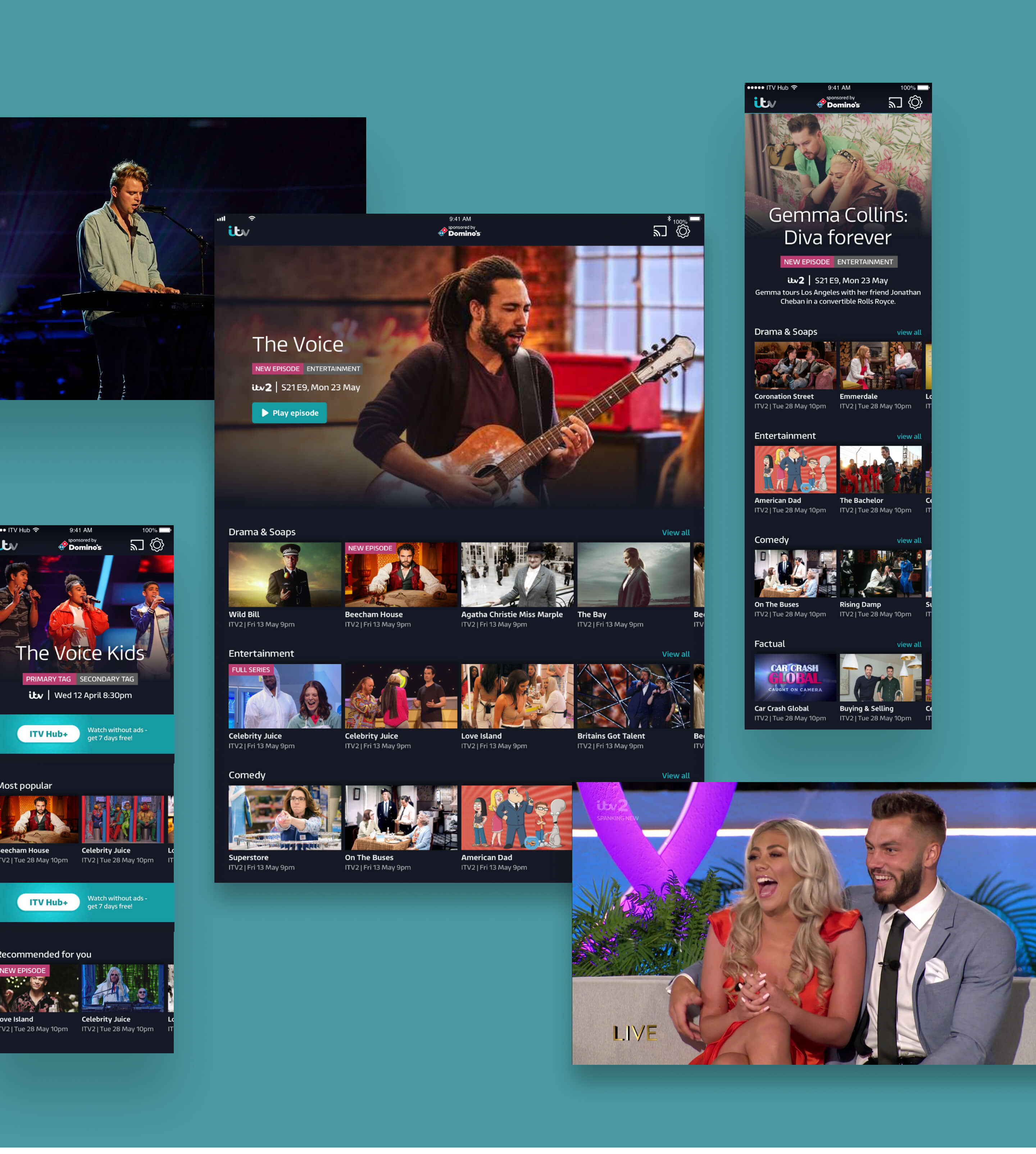 Any show on every device

Our solutions speak for themselves: live streaming; downloads on iOS (we were an early adopter, working closely with Apple); Fair Play encryption; Chromecast with cross device compatibility (Candyspace was Google's first European partner); notifications; live preview; last-watched; recommendations; HLS playback; age-gated content.
Candyspace deliver a high level of service, allowing ITVHub apps to grow inline with business and customer expectations.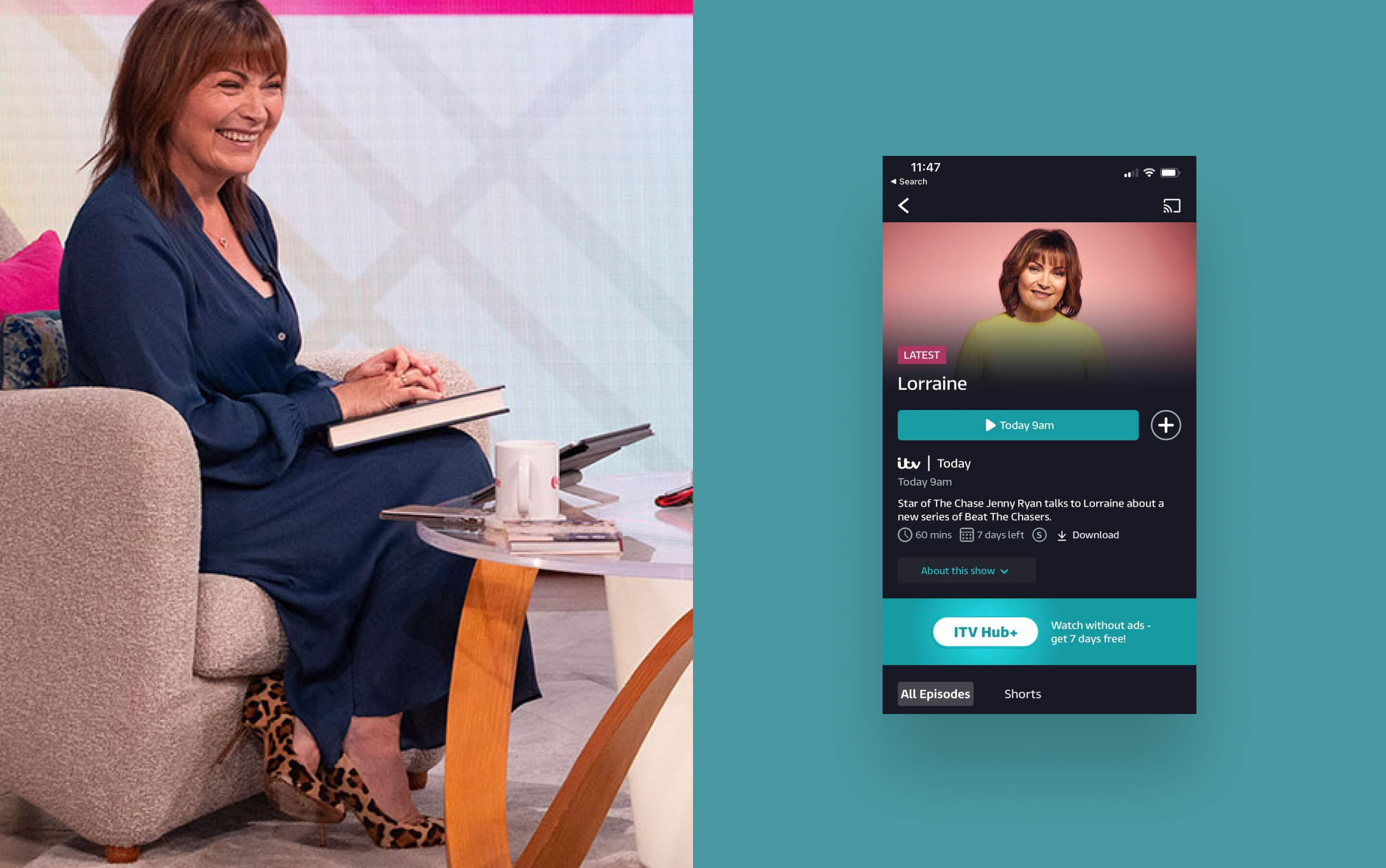 Generating revenue
To support revenue generation, we integrated VAST compliant video advertising; click-through support on all ads; sponsorship; sophisticated ad inventory tracking and reporting.
In its first year the value of ad inventory increased by over 50%, fuelled by stellar results: 30 million installs, with 17 million registrations including 50% of all UK 16-24 year olds. Viewing was up 44%, and Live TV viewing grew 53%.

We even helped develop Hub+. Making ITV the world's only TV streaming service with an ad-free option.

So whether it's launching their first mobile product or bringing value to business and viewers by evolving the platform, we are true partners with ITV in a great success story.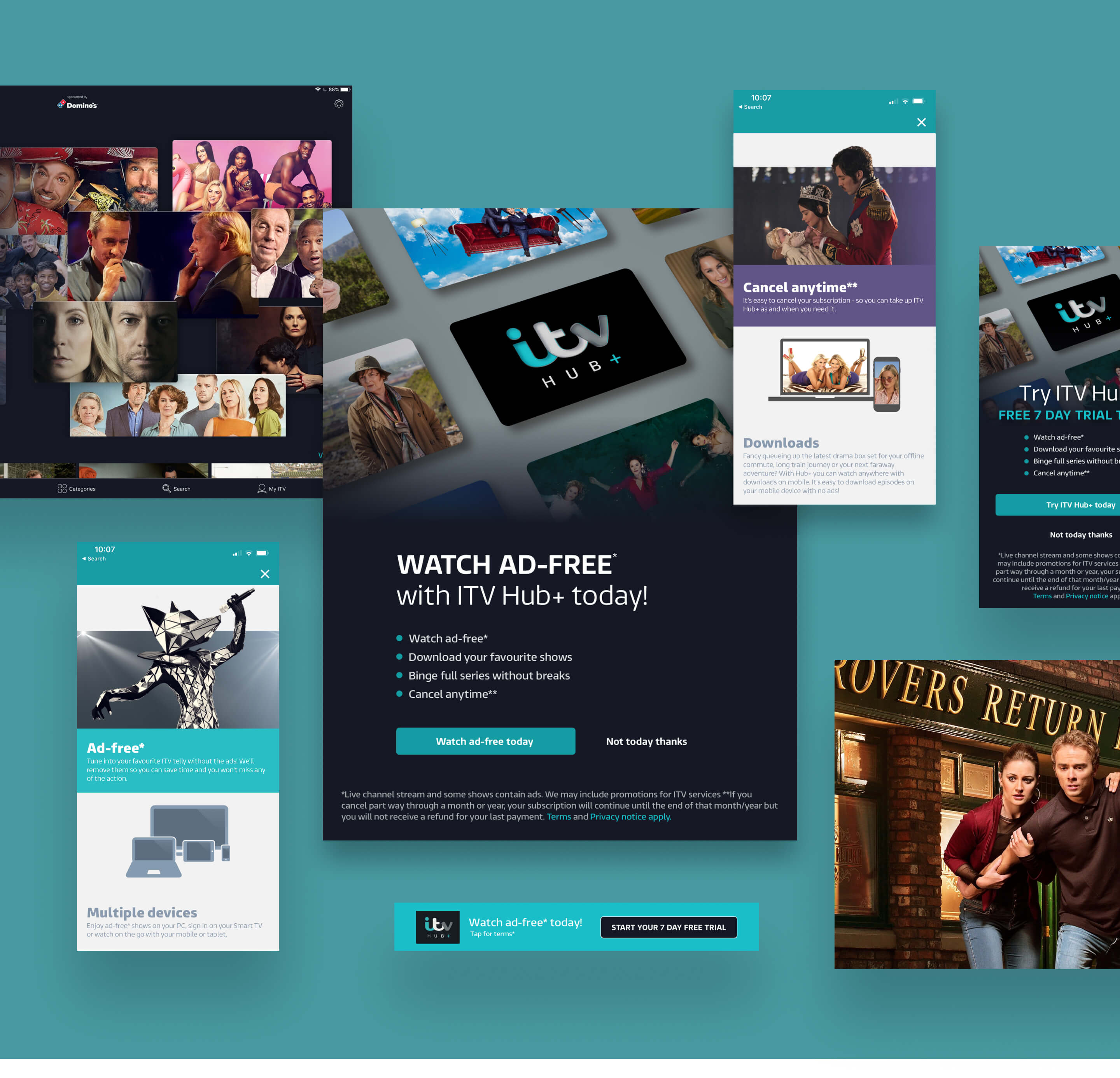 Talk to our digital experts