How improved design and user experience drives conversion
HALO is the market leader in saliva-based PCR testing. Their 'spit and go' solution is the simplest and easiest to use of the myriad offerings on the market, approved by UKAS to international ISO15189 standards.

However, the market environment is immensely challenging with government regulations constantly changing and customers often unclear about the requirements for travel.

Halo's web offer needed a rapid redesign to address that customer confusion, provide clear guidance and reassurance around the tests required for travel, and deliver increased onsite conversions for the business.

Their challenge to Candyspace: "Deliver more clarity for our customers, and reduce drop off through the checkout flow" with a redesigned and re-engineered site – and do it in 21 days.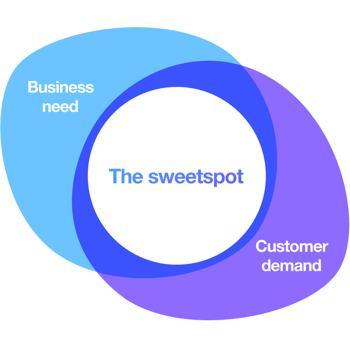 Drive conversions to ordering
Deliver clarity to enable safe travel
Transforming sales conversions
HERE ARE THE RESULTS
110%
Increase in conversion
20%
Reduction in bounce rate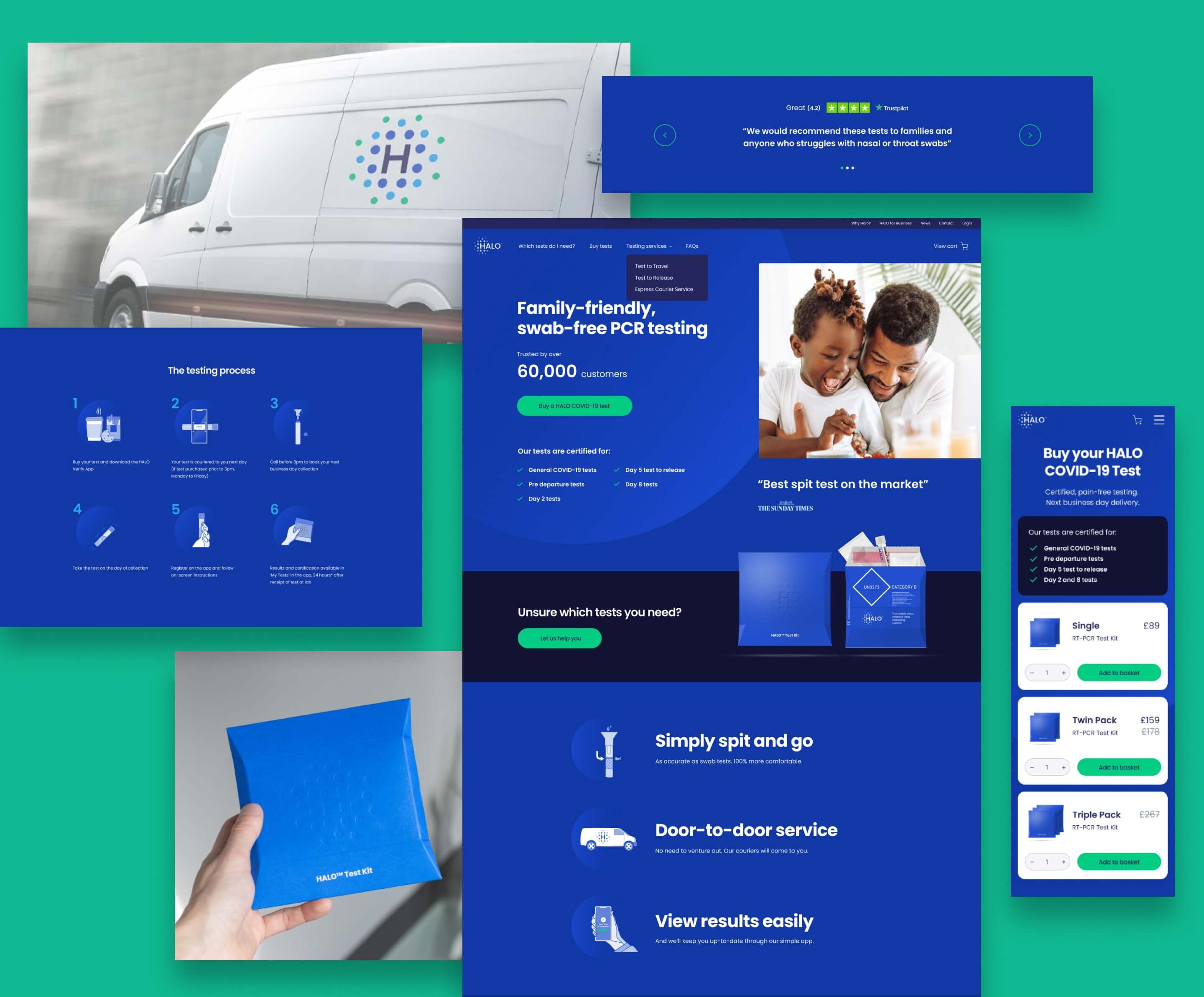 Enhanced design and engineering
Reviewing the data from the existing site it was clear that conversions through the checkout flow could be dramatically improved; that the check out itself needed a radical rethink; and that copy and content could be optimised to enhance clarity. The data also revealed the need for a more flexible approach to landing pages based on customer attribution.

Our UX and UI designers worked closely with our engineering team to rapidly address the issues with a restructured user experience and more considered checkout flow with improved payment integration.
Candyspace quickly understood what we needed and why it mattered to consumers. Their fast and efficient way of working made an immediate and real business difference.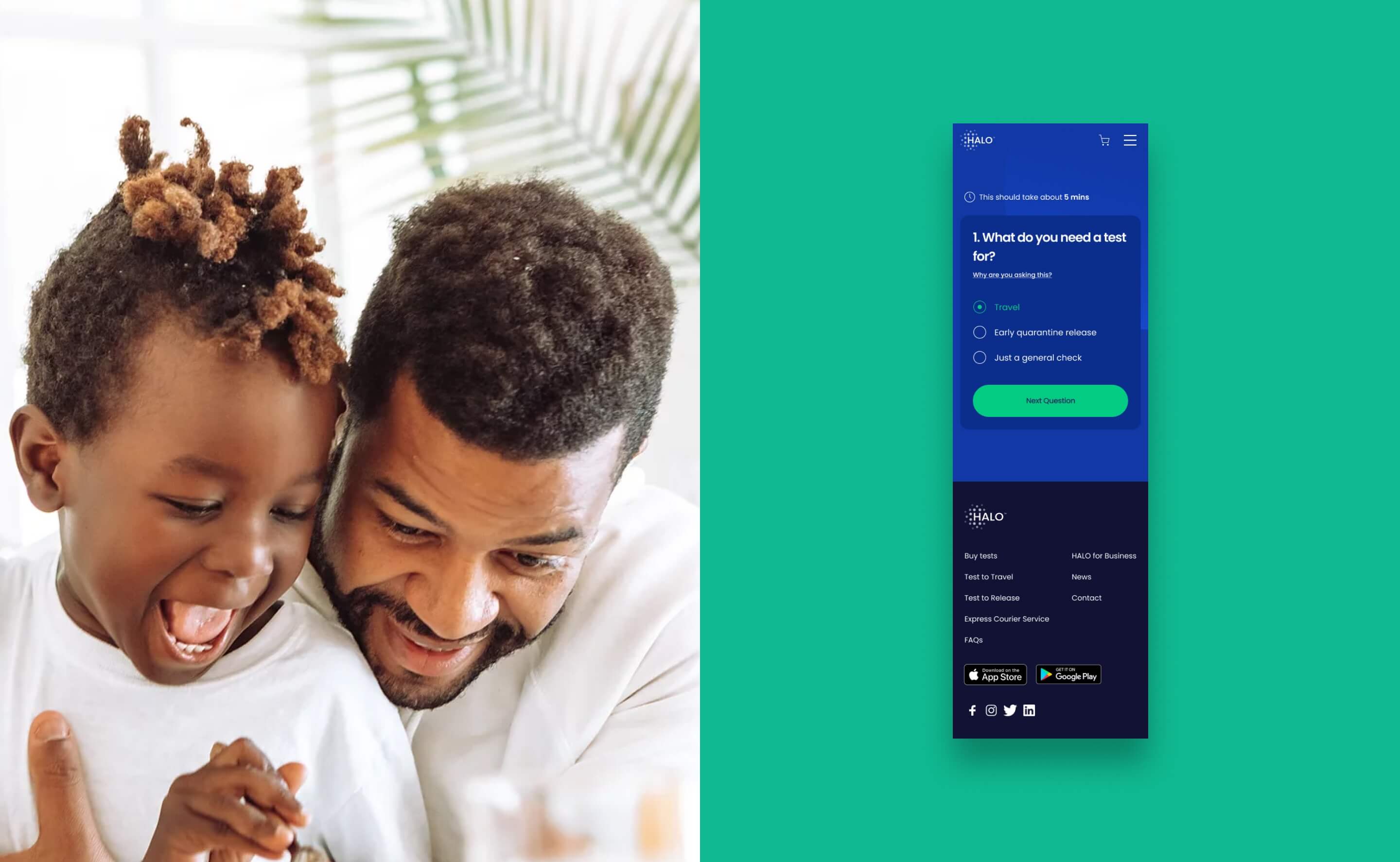 A platform for real growth
Our rapid fix, re-engineered and redesigned site, ready for roll out within 21 days – with a "go live" to coincide with "Freedom Day" in the UK, when travel restrictions were relaxed – clearly defined the sweetspot where customer understanding aligned with business need. It enabled the business to maximise revenue and for customers to embark on their travels with the reassurance they had the appropriate testing packages.

The new site is a flexible and reactive platform for real growth as the company looks to extend its offer, bringing in pre-booked hotel-based testing, and an international offering.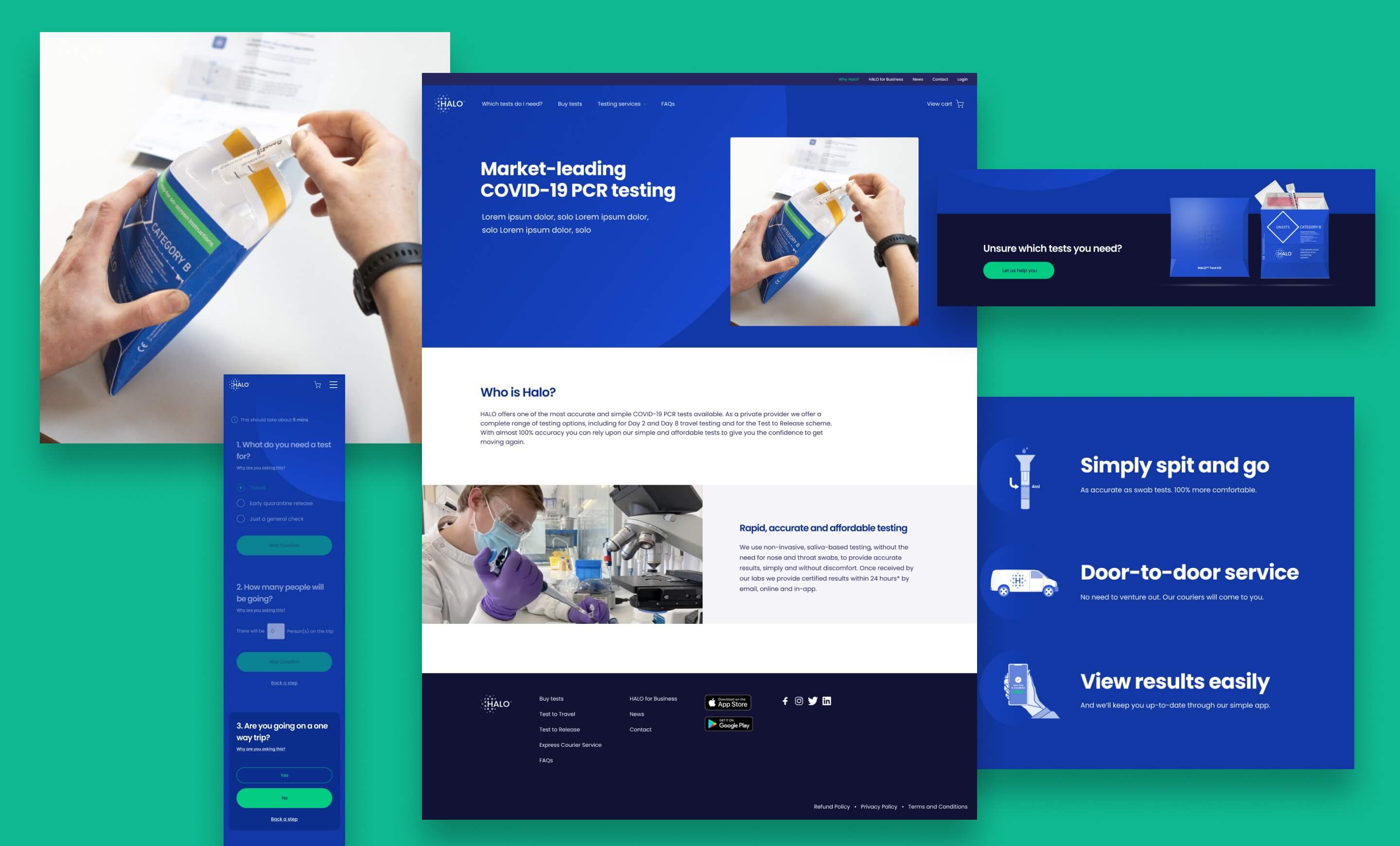 Talk to our digital experts