Bringing new products to market in a complex global environment
Château d'Esclans - a premier château and wine house based in the Esclans region of France – is part of Moët Hennessy Louis Vuitton (LVMH), one of the world's most iconic luxury goods multinationals. Best known for their premium rosé, Whispering Angel, Château d'Esclans trades in over 100 countries in its millions each year, and is even adored by The Royal Family as the official wine of the Queen's Platinum Jubilee.

Château d'Esclans approached Candyspace with a key digital challenge: How to create an engaging and beautiful online experience that helped to drive sales.
To add a further layer of complexity, strict and conflicting rules and regulations govern wine production and promotion. This meant that taking the new wine brand to market required careful consideration and collaborating with a digital partner experienced in navigating complex and changing business environments.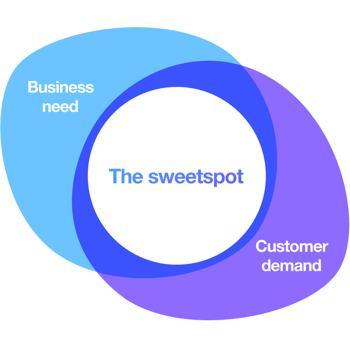 Create an engaging online experience that drives sales in a complex, digital business environment.
Deliver a seamless experience allowing them to explore the full range of wines available.
In the 10 weeks since launch
HERE ARE THE RESULTS
20%
Increase in homepage visits
63%
Increase in dwell time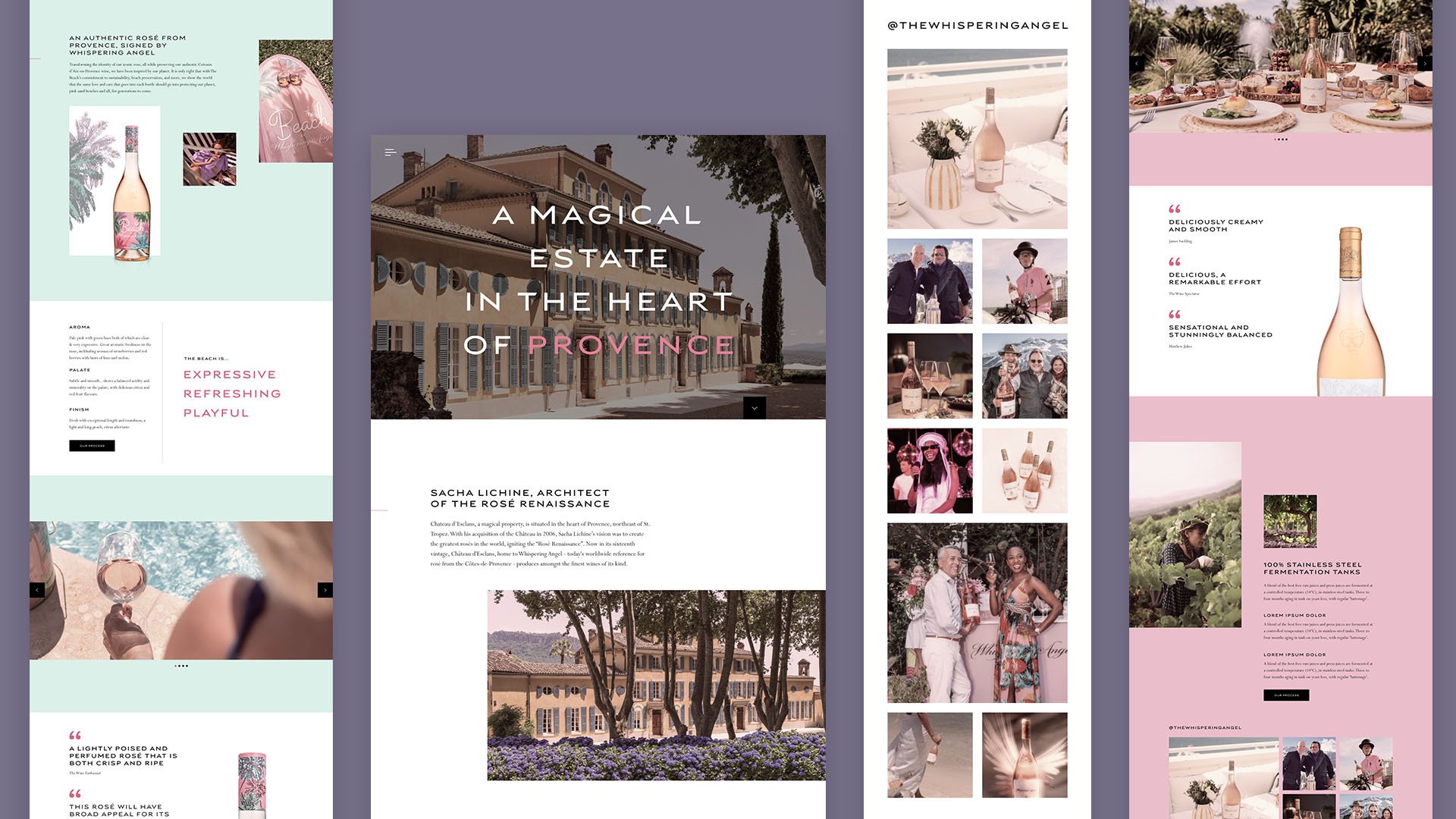 Creating a digital identity for each wine
Candyspace worked with Château d'Esclans to spotlight the unique personality of each wine while simultaneously aligning the brands into one family. Each wine was dedicated a unique colour from within Château d'Esclans' brand guidelines and highlighted with a specific identifying image that encompassed the experience of the wine. The iconic white, feather wings, for instance, are a strong feature in Whispering Angel's digital identity.

Once this design system was in place, our team of UX experts mapped out a clear customer journey through the website, allowing visitors to discover, learn and experience the full range of wines on offer.
Throughout this process, the Candyspace development, design and QA teams worked closely to ensure that Château d'Esclans' vision was meticulously brought to life. Leveraging the WordPress CMS and new Gutenburg system, the new website is built using a combination of reusable modules and templates and features subtle animations to provide customers with a responsive experience and content marketers with an improved editor experience.

In order to comply with the strict regulations imposed on marketing wine, Candyspace also implemented an innovative solution to restrict under age access to the website, This included deploying an age gate that automatically prompts users to confirm their age when the site loads.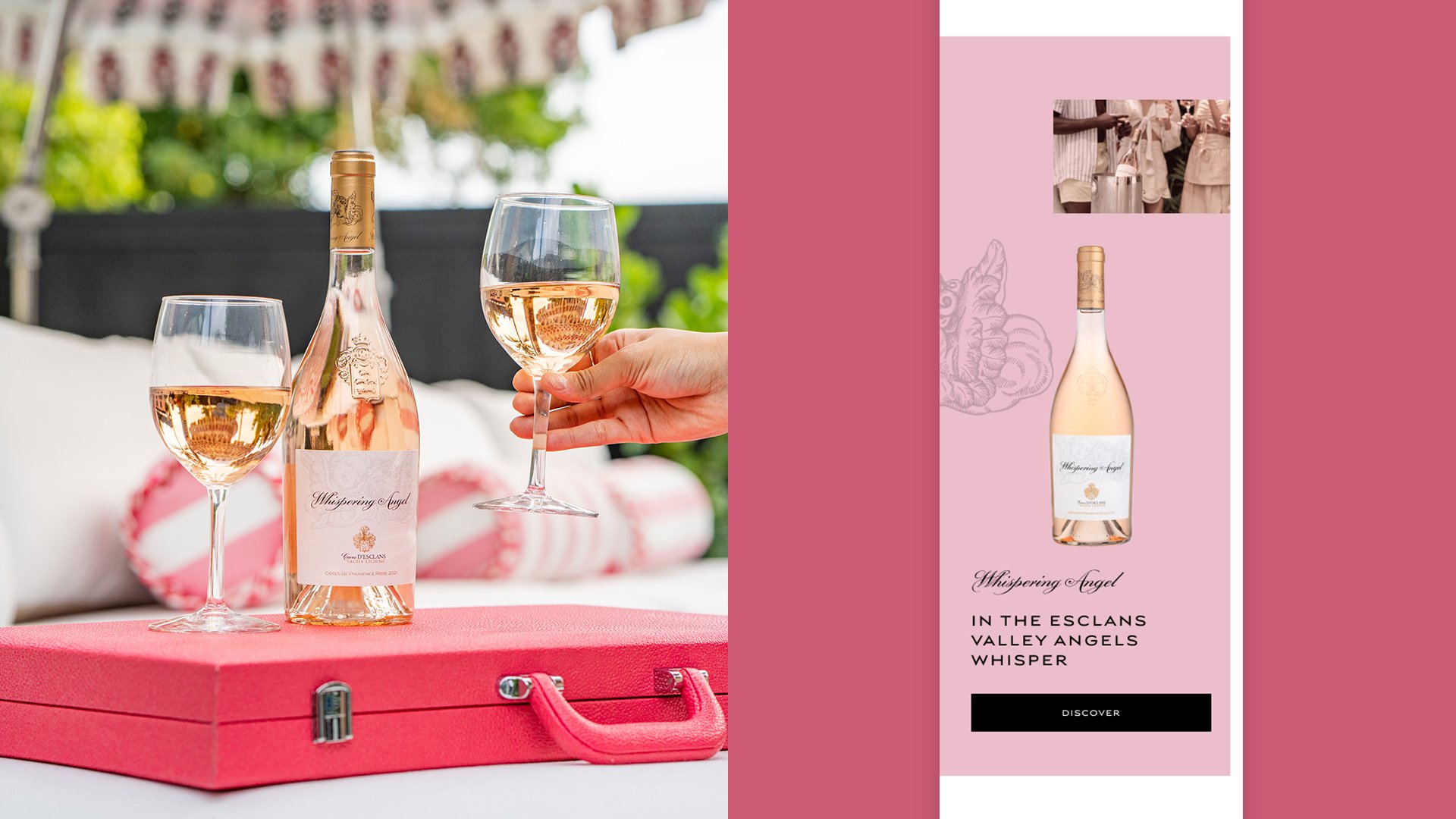 The future's rosé
The result is a beautiful website that showcases the breadth of the portfolio of Château d'Esclans' wines, while allowing customers to take a tour through the wine making process, discover the unique profiles of each wine with spotlight pages, and meet the visionaries behind the brand - helping them to select a wine that is perfect for any occasion.

In the 10 weeks since the new website launch, Château d'Esclans' has shown a rosé future, with an increase of 20% in homepage visits and a 65.2% increase in dwell time.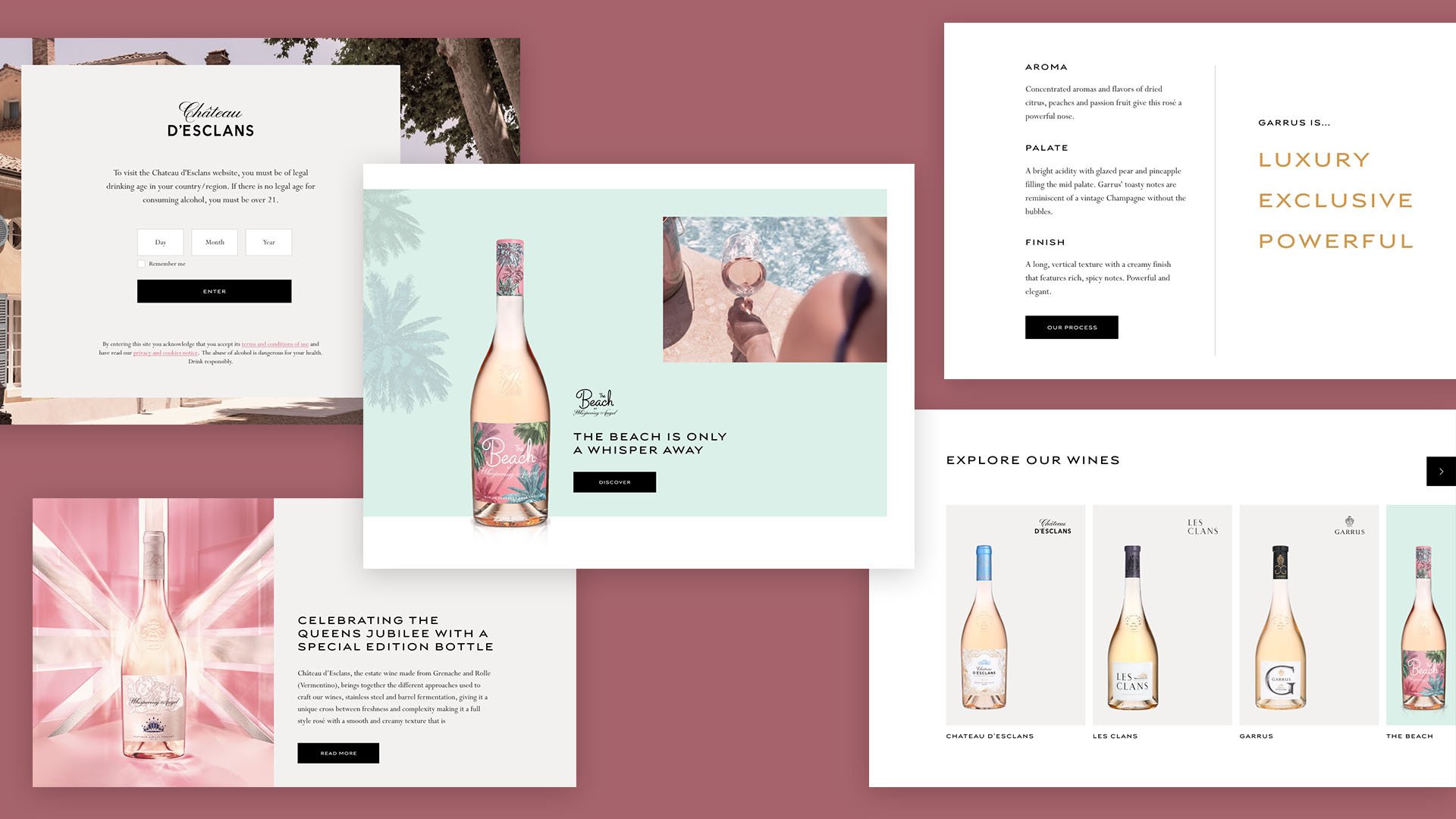 Talk to our digital experts