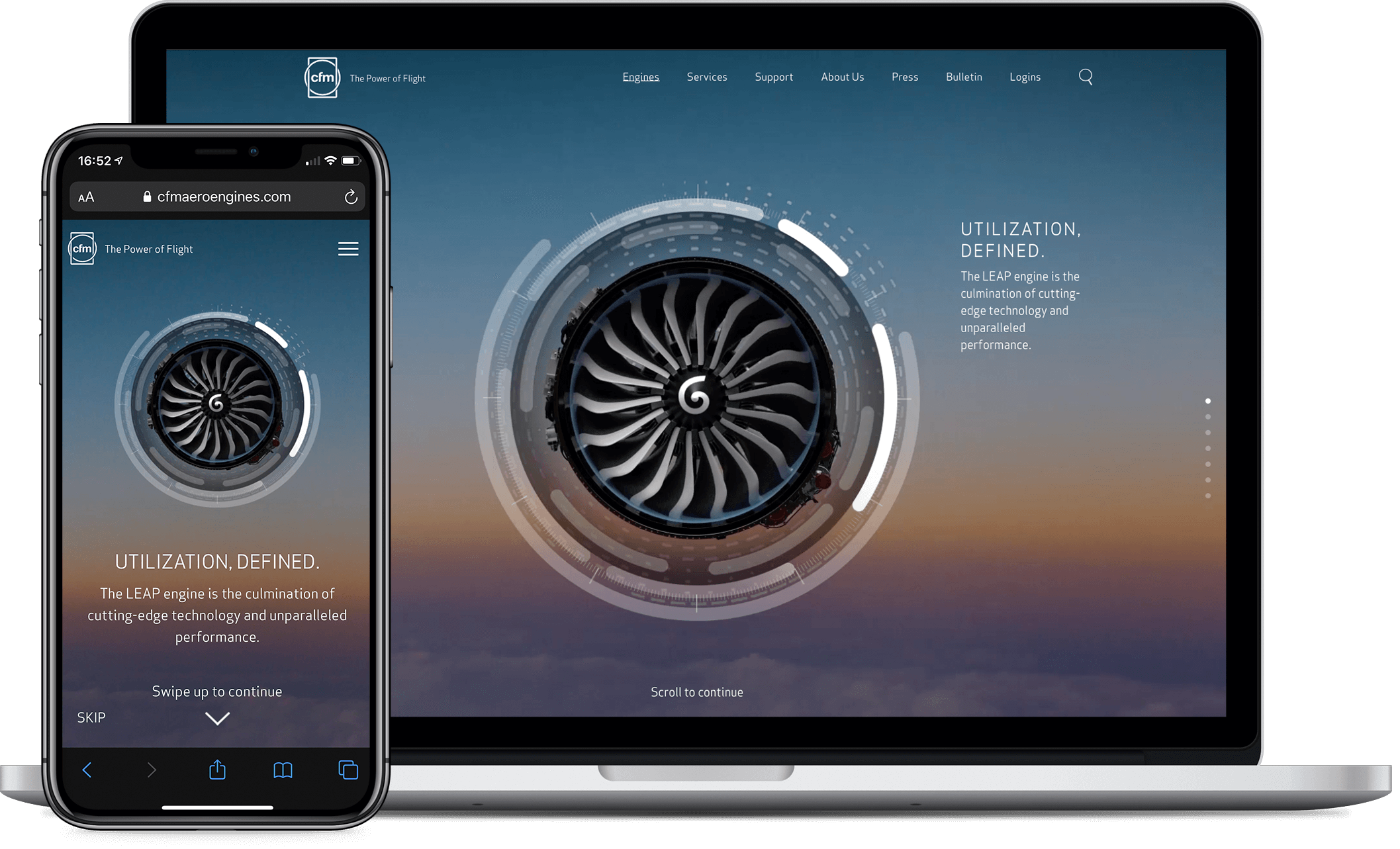 Making CFM's website as responsive as their engines
CFM, the world's no1 commercial aircraft engine supplier, needed a new website. To embody their technology and innovation leadership, deliver engaging content for different audiences and pave the way for the launch of their fuel efficient LEAP engine.

To get to the brand's DNA, we studied the old site's analytics; focusing on the pages its core users visited most often. Combining these findings with insights gleaned from focus groups and stakeholder interviews, we defined user profiles. This gave us clarity on how to build the new User Experience, which would bring the magic of aviation to life. We designed responsive interfaces, featuring 'premium feel' copy and imagery, to guarantee visitors a stunning experience - regardless of their device. And embedded a robust content management system, that enabled instant content upload without affecting the site's structure and design.

Time spent on the new site has nearly doubled. Bounce rates are down by 30%. And, crucially, our user flow reveals our key target pages get the most 'dwell time'.
Services
User Research
UX Design
UI Design
User Testing
Asset Adaptation
Front End Development
Back End Integration
QA Testing
Deliverables
User Testing Framework
Website
CFM is a wonderful client and we had a great time working with such an innovative company. We're so proud of this work!
Leave your details and we'll be in touch asap.