How a global B2B web platform can engage with innovative, and informative content
Aero engine manufacturer CFM, have big ambitions and a wide ranging audience. Defining the all important sweetspot where customer needs meet business goals we started by conducting user focus groups and stakeholder interviews to understand how CFM's core audience perceived them, and what they were looking for when they visited the site. Also, of course, to understand the company's all important business goals. Aligning these is the essence of our sweetspot formula.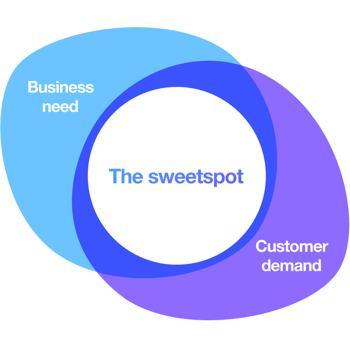 An innovative showcase for product, thinking and activities
Engage with the brand, receive updates, understand product
Turning site visitors into revenue
HERE ARE THE RESULTS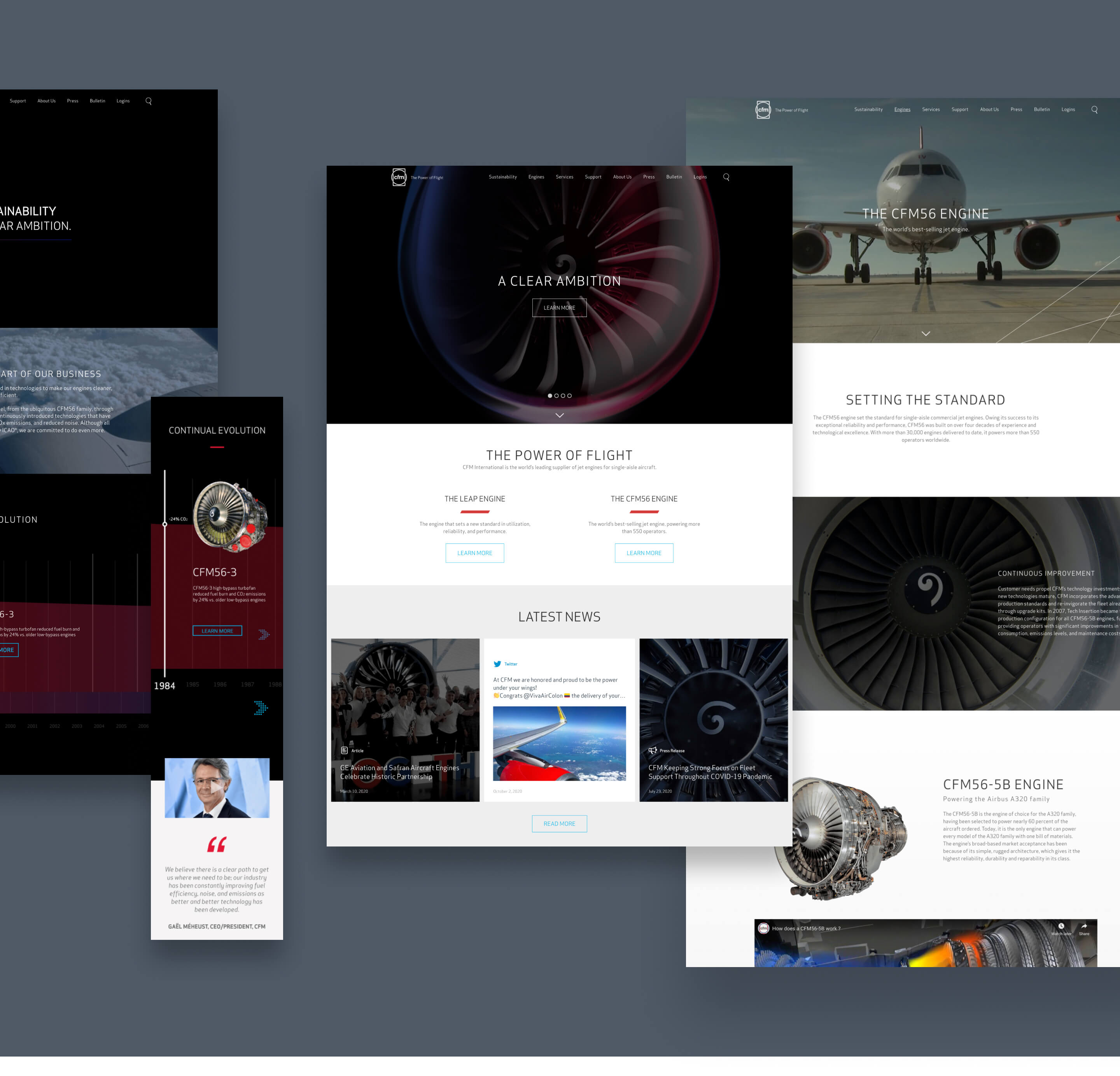 The appliance of science - data at the heart
Science based data analysis of CFM's existing digital properties gave huge insights into onsite behaviours, and delivered clear impacts that drove value. Understanding of the type of visitor and their onsite goals and behaviours defined the essential framework for success, and helped define a backlog of features to drive engagement around key issues.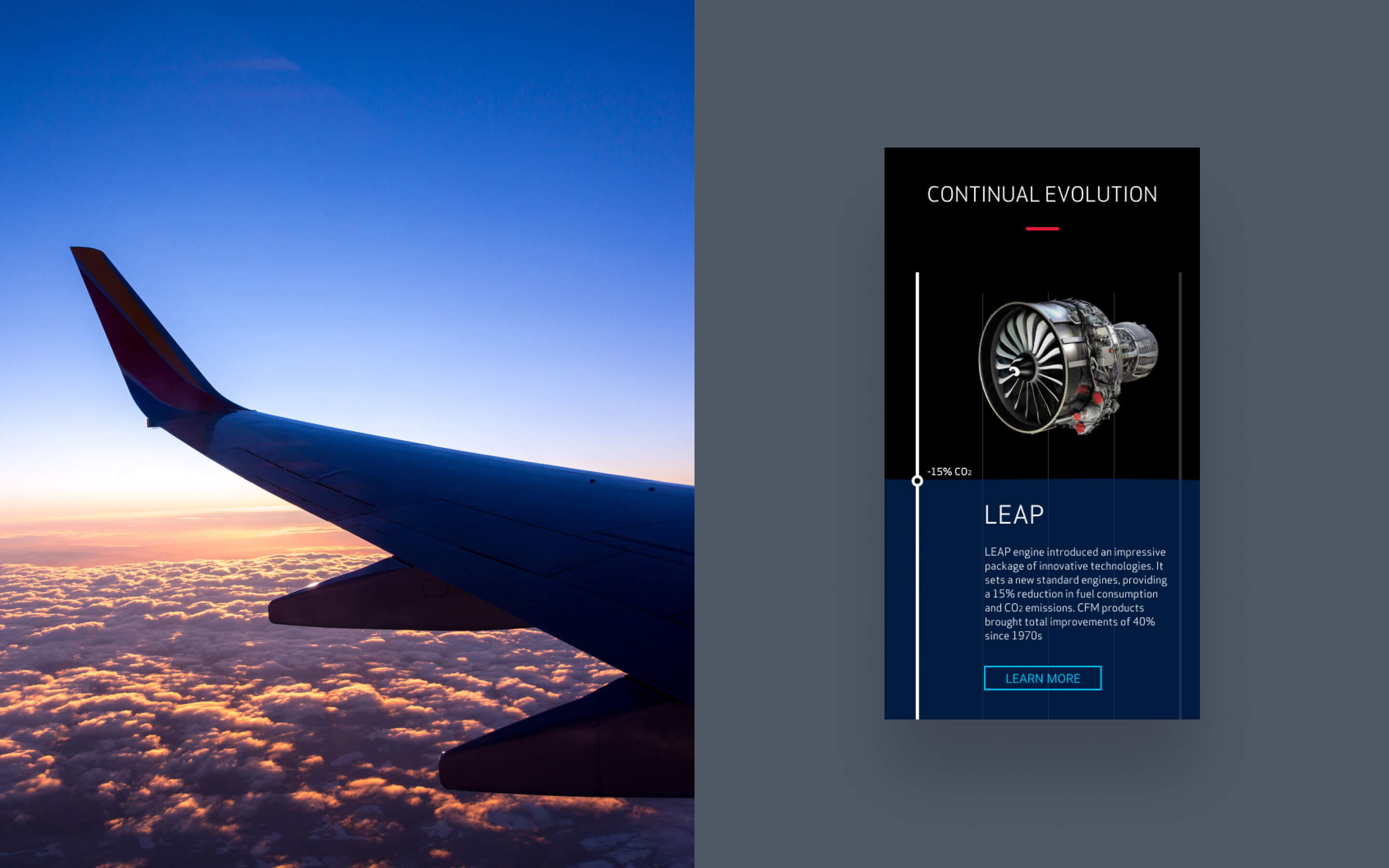 Driving value through transformation
Our transformation of the CFM global platform focused delivering the all important sweetspot to ensure the product is loved by users and drives value for the business. Growth driven design determined a streamlined UX across platforms, and led to the introduction of innovative interactive modules which engaged users in business critical narratives. By incorporating live updates from the company's social media a key user need for news updates was headlined.

By ensuring responsive UX and growth driven design was at the core of the site, we guaranteed consistency across device, and with a secure but flexible CMS backend, we made sure that internal teams at CFM enjoy independence and are quickly able to create news articles and social posts while maintaining the structure, design and consistency of this new innovative and dynamic site.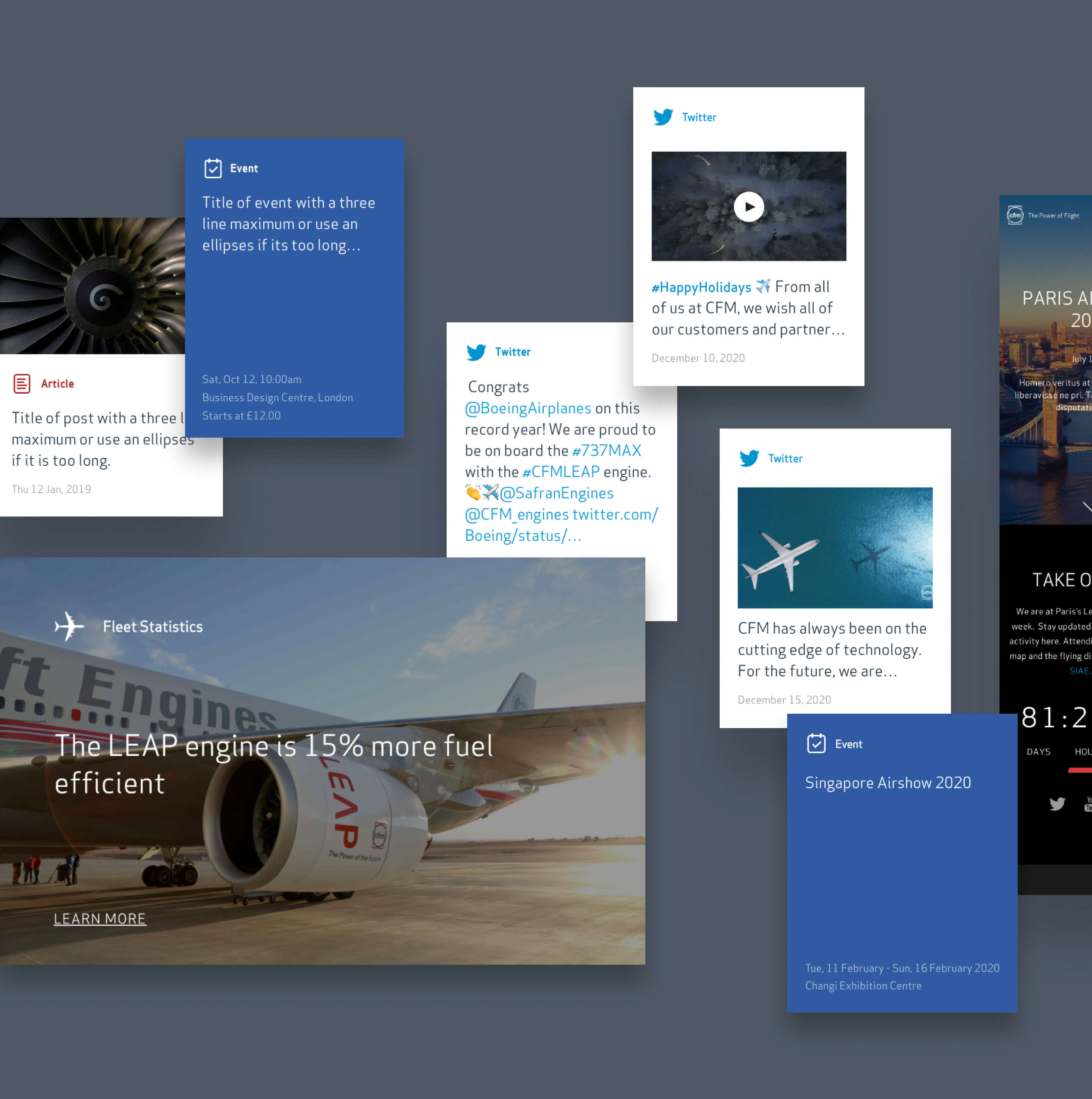 Talk to our digital experts