Bringing value with growth driven design
Increasing online D2C sales is a goal for any digital retailer - optimising customer journeys to reduce drop-off and delivering new revenue streams are business critical. Meeting these goals will require that you find the sweetspot where those goals align with your customers' need to get what they want, in the way that they want it.

Augustinus Bader were looking to improve the UX across their website, and thereby increase conversions, and LTV. Subscription is a significant tool in the retailer armoury and one we were keen to deploy.

For us at Candyspace this was an opportunity to assist their customers with a clearer information hierarchy, easier to use UX, and to drive growth for the business.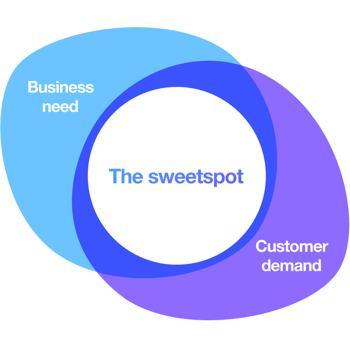 Boost conversion, deepen engagement, and drive sales
Easily discover and purchase luxury skincare products
Candyspace's work on our website and subscription delivered significant business impact and helped drive impressive revenue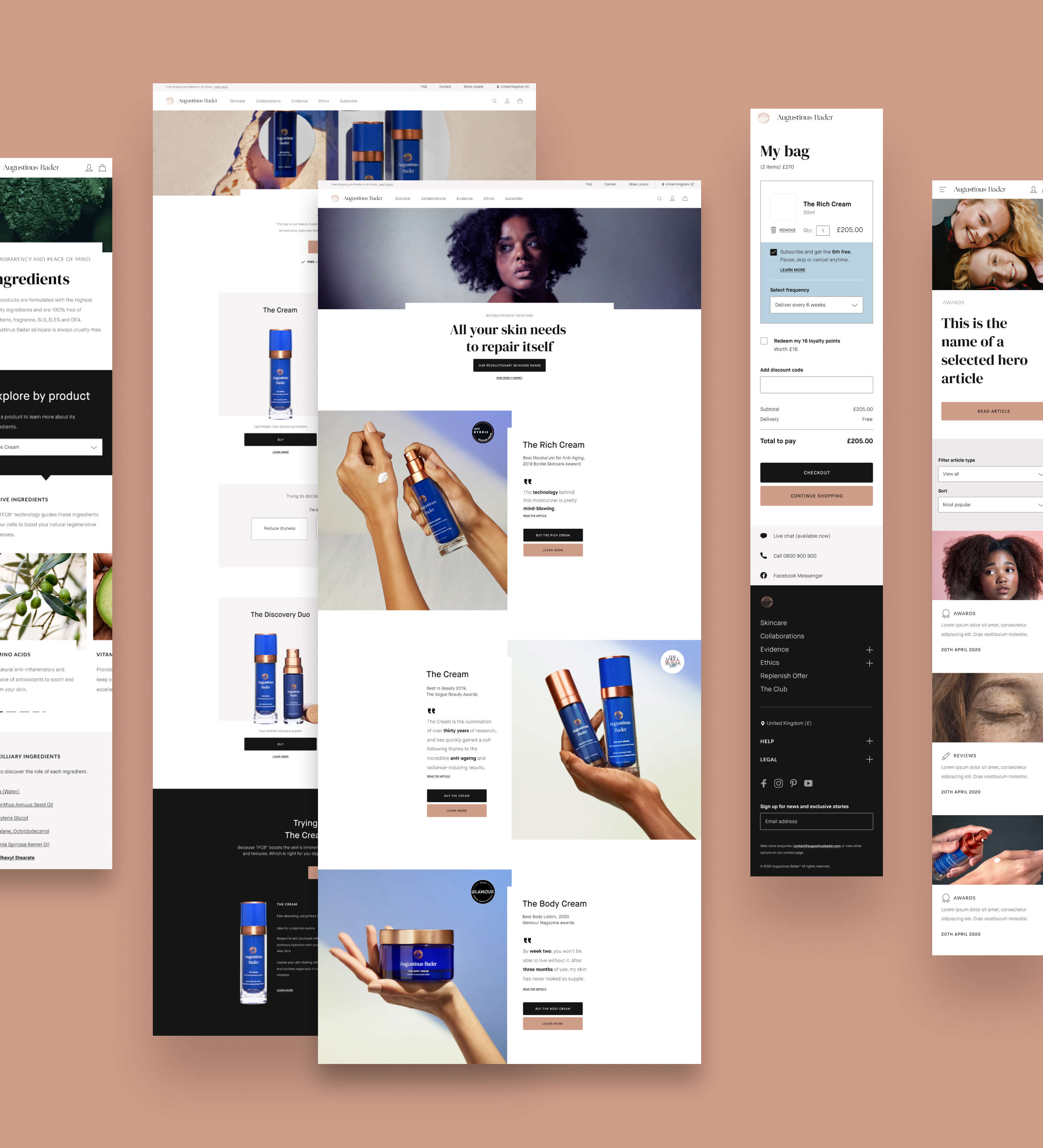 Learnings that drive impacts
We conducted research with AB customers to better understand why people subscribe and why they cancel, their needs, desires, motivations and pain points. Key stakeholders and users were interviewed to understand their pain points and behaviour across the current site, and a data audit undertaken to apply science to the findings, and drive measurable impacts. Rapid prototyping allowed granular customer feedback based on their input.

Our wider research showed that the #1 reason for people cancelling their subscription was around managing/pausing/restarting the subscription (usability). New users didn't know how long a product would last (as they'd never used before) and didn't feel comfortable subscribing on their first purchase. Benefits were not being clearly and easily understood which pointed to UX/UI improvements.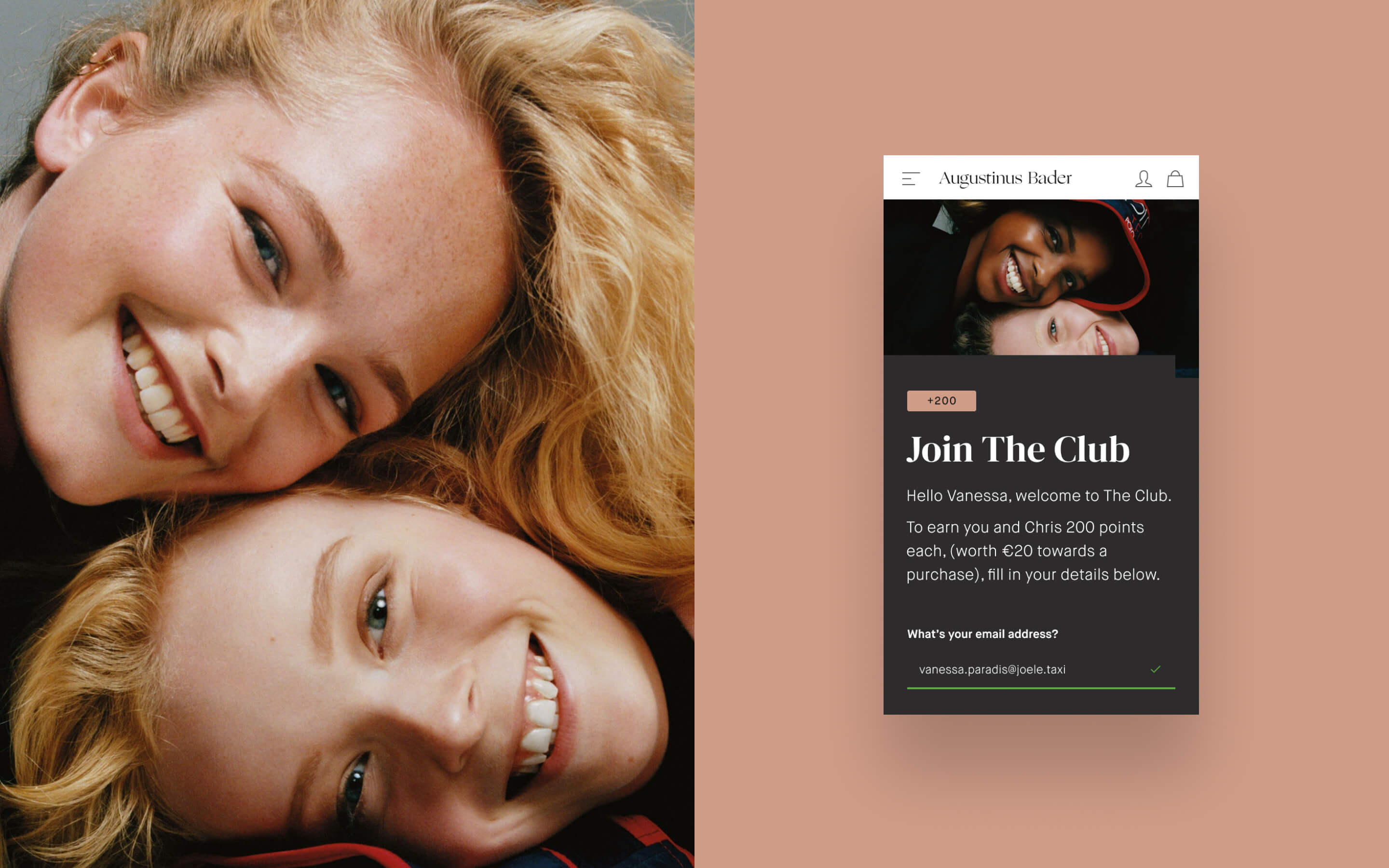 Optimised journeys and growth through subscription
We focused on the benefits (subscribe to get every 6th product FREE) and made the messaging very clear. Our further research into the psychology of discounts showed that lower value discounts are disregarded and seen as less valuable, whilst FREE is seen as a real value add and much better perceived. Discounts can be seen as damaging to premium brands and have a detrimental effect on brand perception

The end result - a radically redesigned site with an updated look and feel, with a growth focussed UX which delivered dramatically improved conversion rates, an overall up lift in purchase revenue and a subscription feature which dramatically increased year on year revenue. https://www.candyspace.com/work/-ux-ui-design/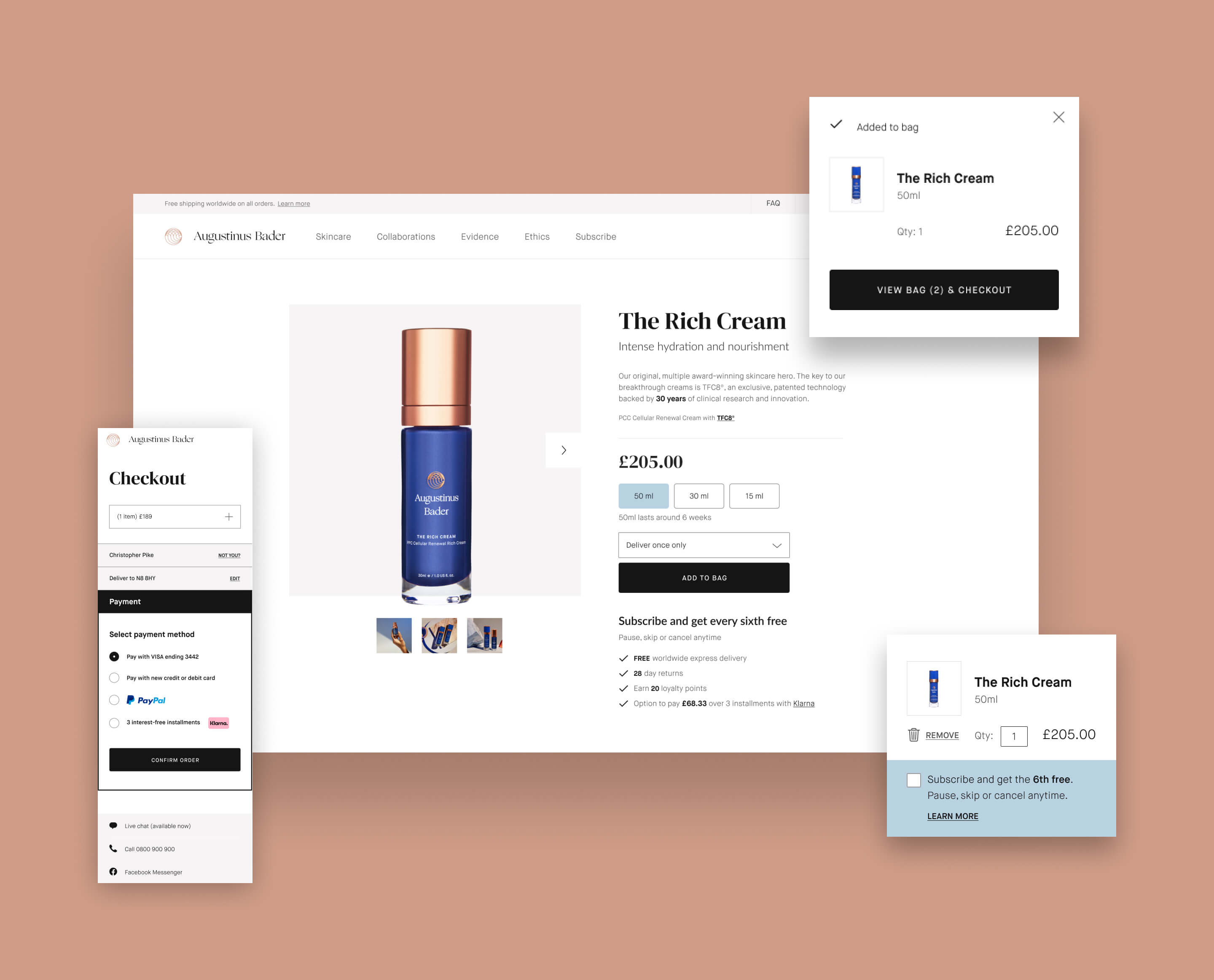 Talk to our digital experts
Our Accelerator Workshops