A digital disruptor for the commercial tyre market
The commercial tyre market is a complex one, with no single path through it. At one end are tyre manufacturers and at the other end a commercial vehicle needing a tyre. Sitting between these two are myriad options and paths for the tyre to reach the truck or bus.

Each segment of the market has differing needs. There are however consistent features: high levels of service, support from multiple specialist services (from leasing to roadside tyre fitting) to a fractured supply chain. In other words a complex infrastructure ripe for digital disruption.

In a landscape not perceived to be broken we helped Apollo to answer those needs and build differentiation through a digital product offering. By delayering and connecting business components to drive efficiencies, and by understanding the market potential we defined the sweetspot which maintained the highest customer satisfaction and delivered value for the new business.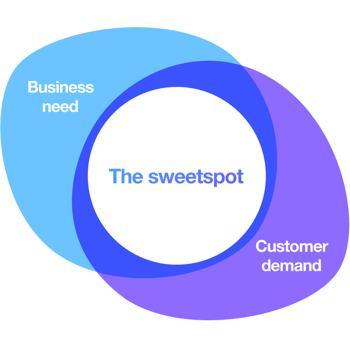 Build a fast to market digital disruptor in the commercial tyre space
Simplify, speed up and reduce the time to get a tyre on my commercial vehicle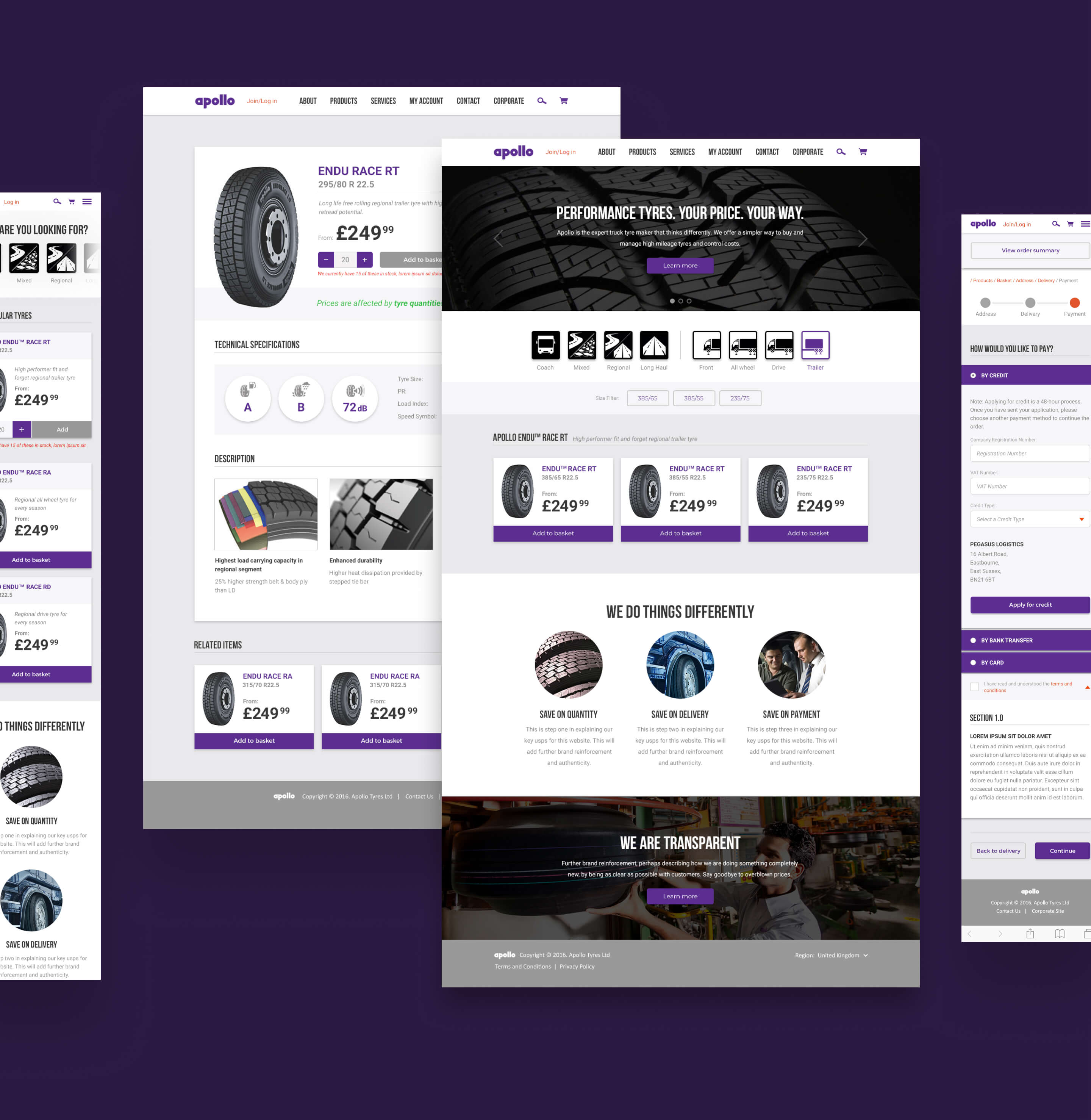 Harnessing the unlocked potential of data
The sector is awash with valuable but uncoordinated and underused data. Our vision was to explore that industry data and through it bring value to the business, solve customer problems and deliver cost savings. Our opportunity was to identify those data sets, and build new income streams through unifying data sources.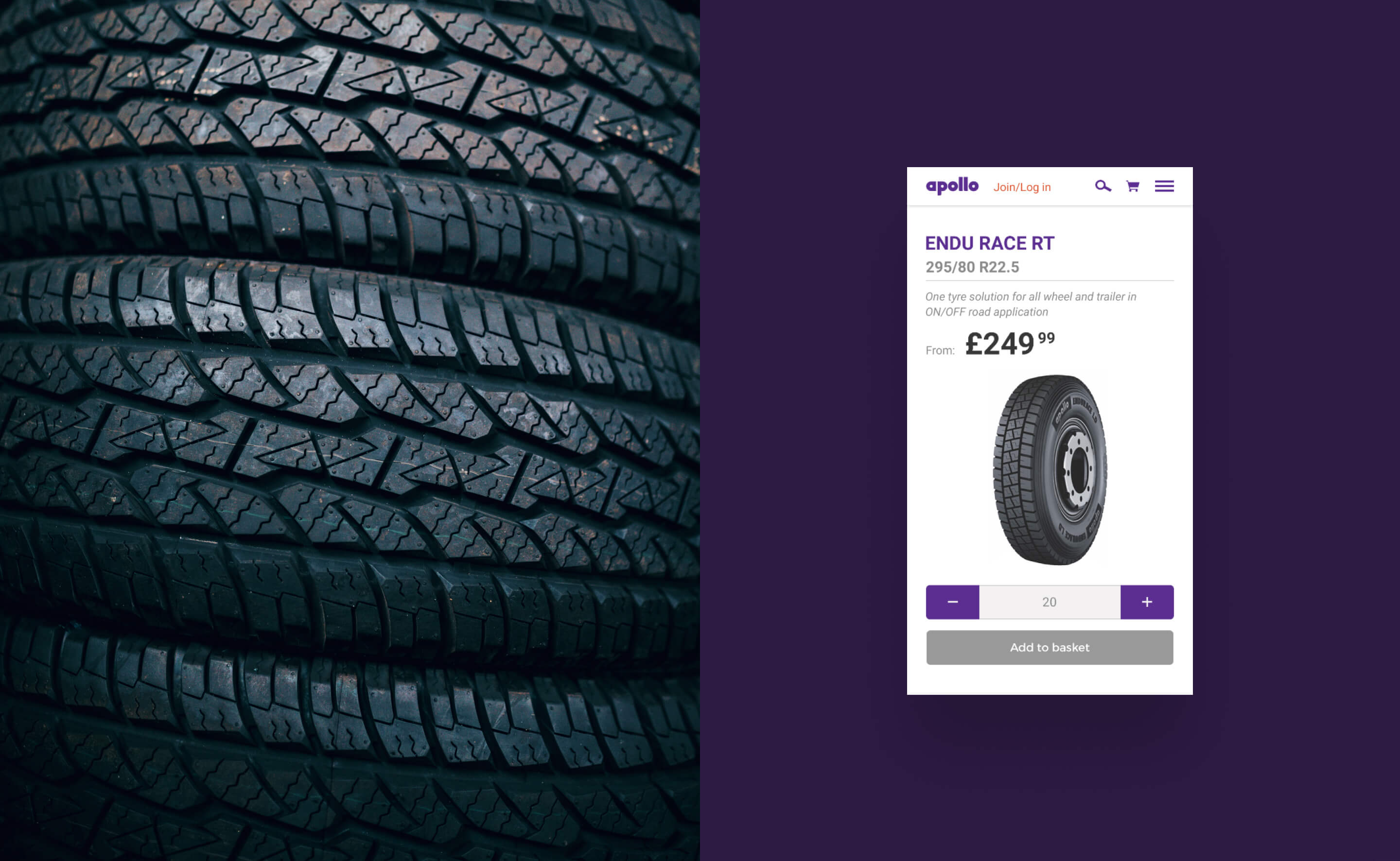 Creating a new business model
We created a disruptive ever evolving mobile focused web platform that encourages its users to share data, making it accessible to all. We empowered Apollo to strip out the middle men and the functional complexity of the existing ecosystem giving the commercial vehicle community direct access to stock & services reducing operating costs and raising service levels. In short we created a truly unique marketplace harnessing technology and big data to connect the community with the tyres they need, ensuring customer delight and business growth for Apollo.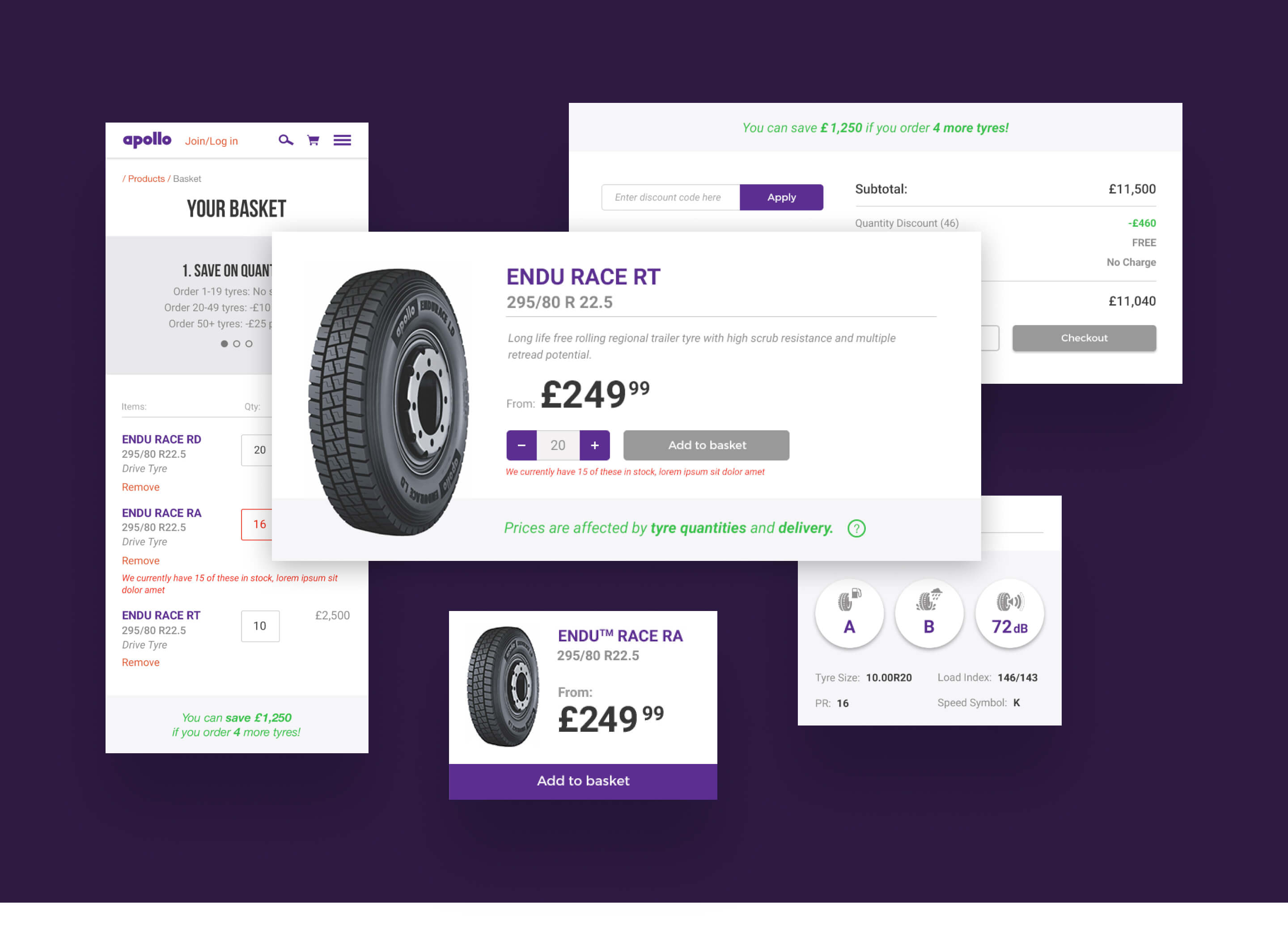 Talk to our digital experts