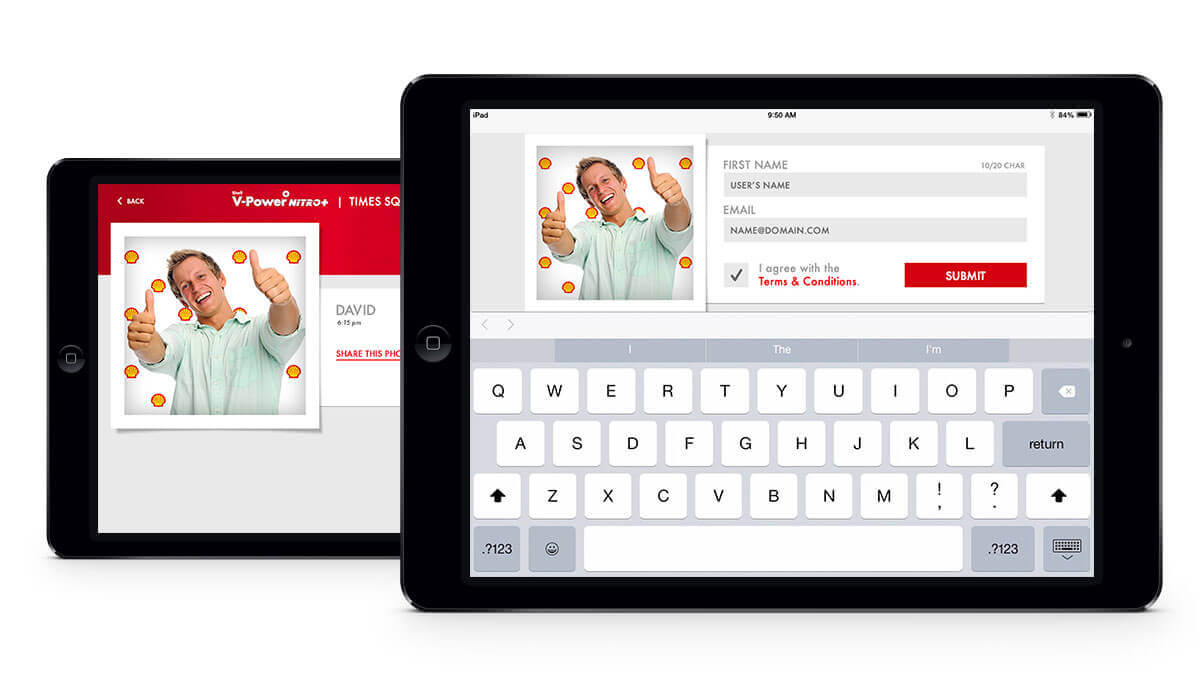 Getting visitors to Times Square to work for Shell
To promote its V-Power Nitro+ brand Shell wanted a complete takeover of Times Square. Partner agency JWT erected a giant gas station in the middle of the Square, with Shell partners Ferrari and BMW. They briefed Candyspace to create a digital experience that made visitors the centre of attention and encourage them to generate shareable content.

We created a photo booth experience in which trained brand ambassadors photographed participants in front of a Shell branded background. The image was then pinged via WiFi to a connected iPad, on which the participant provided a quick approval and their email address. The image was then published on one of the Square's huge screens and sent to their email address for sharing.

During the one-day event, over 600 photos were taken with one being pushed to the DOOH screen every 60 seconds. The global Shell team who attended the event loved it. And so did the public who saturated their various social networks, extending the campaign far beyond Times Square.
Services
Ideation & Concepts
UX Design
Motion Graphics
Front End Development
QA Testing
Deliverables
Social Content
Interactive DOOH
Event Platform
The shell photo experience showed how crafted execution coupled with digital screens can really excite people.
Leave your details and we'll be in touch asap.