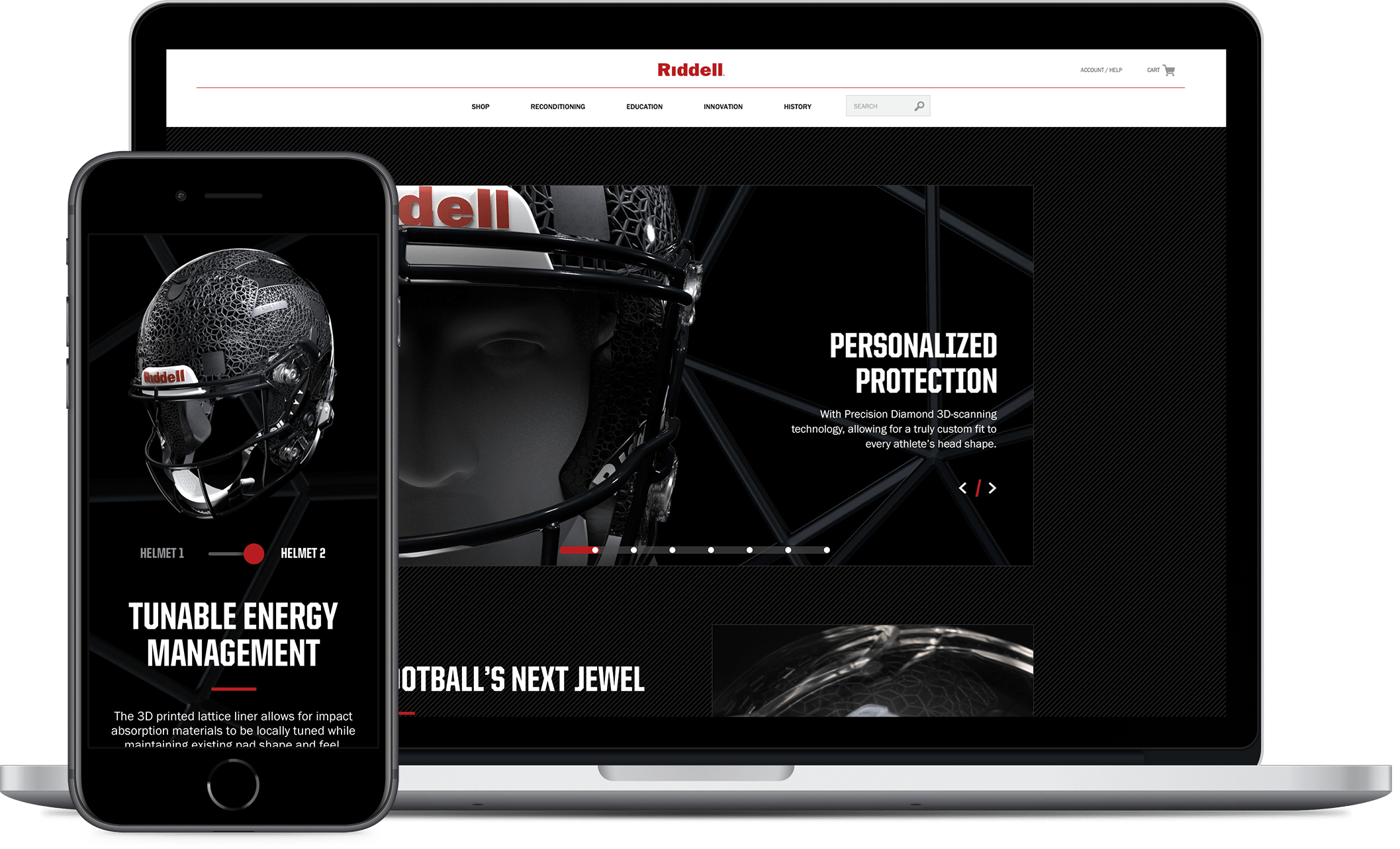 Making football smarter, by making helmets personal
Riddell, the leading American football equipment manufacturer, are committed to using technology to improve player safety. They asked us to showcase their latest innovation, Precision-Fit, and subsequently Diamond Technology, that maps the individual shape of a player's head to create a personalised helmet. This product will fit players better and contribute to a safer and superior playing experience. Could we bring this to life, in a web experience that also reflected the brand's premium status? You bet!

Using production factory CAD files, the Candyspace CGI team produced beautiful, custom 3D renderings of the Precision Fit and Diamond Technology helmets, woven into an interactive 3D video. This emphasised the helmet's customisable elements and allowed prospective customers to discover the differentiating technology. The whole experience was hosted in a new page design, featuring brand ambassador Peyton Manning.

Candyspace also reworked the interactive CG video into other creative formats, to drive product exploration from Riddell's social channels. This reinforced their market leading position. And gave Riddell sales representatives a powerful presentation tool.
Services
Ideation & Concepts
Persona Development
UX Design
UI Design
Video Production
Motion Graphics
Asset Adaptation
3D Design
Front End Development
QA Testing
Deliverables
Social Video
3D Video
Interactive 3D
Website
Ecommerce Platform
Seeing UX / design best practices across multiple devices result in such an increase in applicants was brilliant!
Leave your details and we'll be in touch asap.