Whatever the terrain, whatever the screen!
In the summer of 2013, the Range Rover Sport conquered the gruelling 12.6 miles-long Pike's Peak hill-climb in Colorado in a record-breaking 12 minutes 35 seconds. Candyspace was tasked with showcasing this exhilarating challenge to Land Rover's French audience in a variety of digital channels.

We created interactive interstitials, tailored for tablet and mobile, inviting users to 'take part' in each stage of the hair-raising sprint. These featured impactful video clips that powered the user from a standing start, through the 156 turns, to the top. At each stage of their ascent, we served information about the unique features of the Range Rover Sport. On completing the challenge, the user is rewarded with exclusive bonus content, the option to find out more and book a test drive.

We also adapted content for individual DOOH screens. And the final iteration of the campaign put the supercharged vehicle in 360-degree experience of the Les Quatre Temps shopping mall. The audience was totally immersed in a powerful cinematic experience, enabling them to fully appreciate the vehicle's incredible potency.
Services
Ideation & Concepts
UX Design
Video Production
Motion Graphics
Sound Design
3D Design
Front End Development
Deliverables
Video
Display Formats
Social Content
Event Platform
34 Million impressions and 6% car - double the iOS average
Delivered over only two weeks.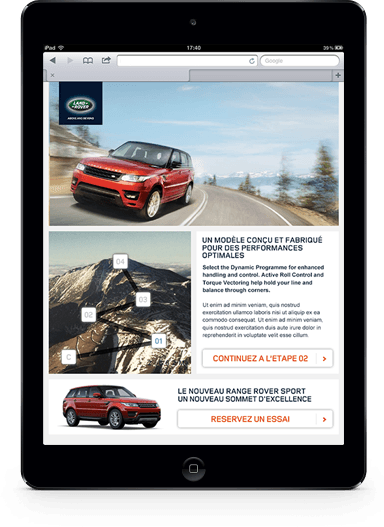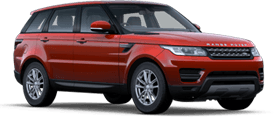 Seeing people respond so positively to our 3D and video work on such a huge scale was awesome.
A 360° cinematic experience
With a DOOH world first we gave shoppers in Paris an all round thrill with a truly immersive experience.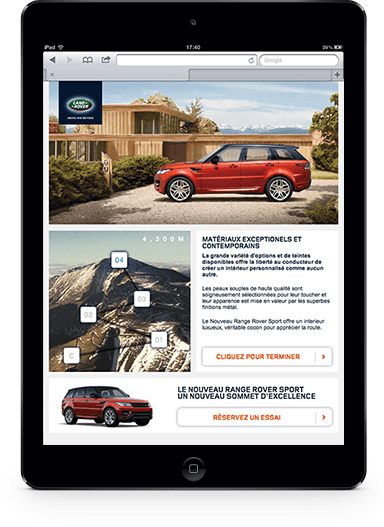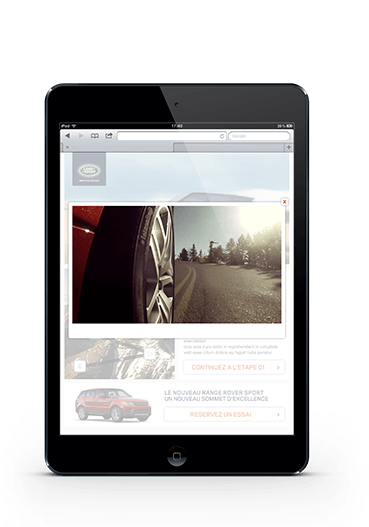 Multi-screen activation
We delivered content across iOS and Android to multiple devices, mobile and tablet.
Candyspace delivered across the board with a really engaging campaign, creating great content for multiple screens.
Leave your details and we'll be in touch asap.