Candyspace are a joy. The success of the digital brand campaign is testament to their creativity and focus on results.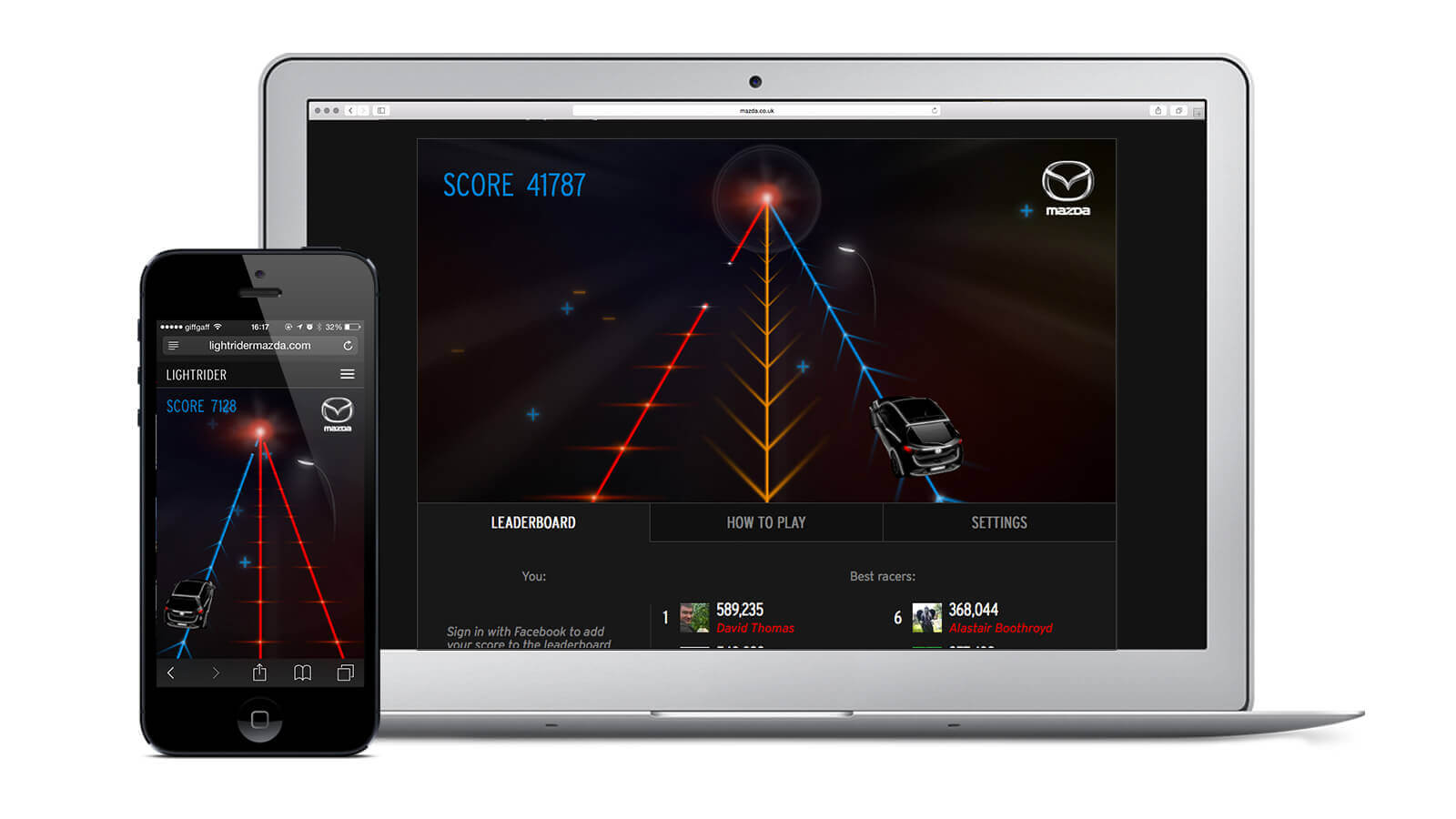 The All New Mazda 2: driving real engagement
In 2015, Mazda launched the All-New Mazda2 (ANM2) sporty supermini. Mazda asked Candyspace for a digital campaign to launch it. The brief was unequivocal, stark and daunting: "Defy Convention".

What did we do? We passed the challenge on. To drivers: inspiring them to 'take the wheel' of the ANM2 though the overarching concept, 'Challenge The Night'. A launch phase used light in a playful way, to drive intrigue, across digital and mobile platforms. Then we moved into a reveal phase. Rich media interactive units allowed users to explore the car's features in more detail. Before they were introduced to the fully interactive and highly addictive pan-European 'Lightrider' game. Users were given control of the ANM2, and were rewarded for skilful manoeuvring with a chance to win a 'Challenge The Night' experience in Barcelona.

The interactive game banners achieved an interaction rate over 3%, beating the automotive standard of just 0.5%. 12,000 players took part in the game, with 78% of user replays. Convention, defied.
Services
Creative Strategy
Ideation & Concepts
Video Production
Motion Graphics
Sound Design
Asset Adaptation
3D Design
Front End Development
QA Testing
Deliverables
Digital Brand Positioning
Digital Brand Identity
3D Image
3D Video
Interactive 3D
Display Formats
DOOH Formats
Social Content
The fact our campaign beat industry benchmarks by 1000% was immensely rewarding and a great result for mazda.
Leave your details and we'll be in touch asap.