Candyspace are a joy. The success of the digital brand campaign is testament to their creativity and focus on results.
Using rhythm to show the harmony of its design
Mazda's all new CX-3 embodies Mazda's Kodo design ethic. For its UK launch, we were challenged to drive engagement and awareness. Our work needed to align with the drum and rhythm-focused TV ad, and keep Kodo design to the fore. The brief was made tighter with limited assets and a crushing schedule.

Our 'Challenge the Rhythm' campaign - accessed via mobile, desktop banners and Mazda web portal - allowed users to create and send messages from a bespoke dashboard. Entered as text, the messages were converted into Morse code which became drum-based rhythm tracks. These were visually expressed as animating lines, reflecting Kodo design nuances, on a Candyspace-built 3-D version of the CX-3. Users were given a video featuring their rhythm message to share.

The "Challenge the Rhythm" page on Mazda.co.uk got over 52,000 visits, 5,000 games were played, with 23% playing again and 15% sharing their video. Our ad units achieved over 700,000 engagements and 160,000 clicked through to the Mazda portal. The interactive masthead game delivered an astonishing engagement figure of 4.71%, versus the industry benchmark of 0.5%.
Services
Ideation & Concepts
UX Design
Video Production
Motion Graphics
Music Composition
3D Design
Front End Development
Back End Integration
QA Testing
Deliverables
Creative Concepts
Digital Brand Positioning
Digital Brand Identity
Display Formats
Social Content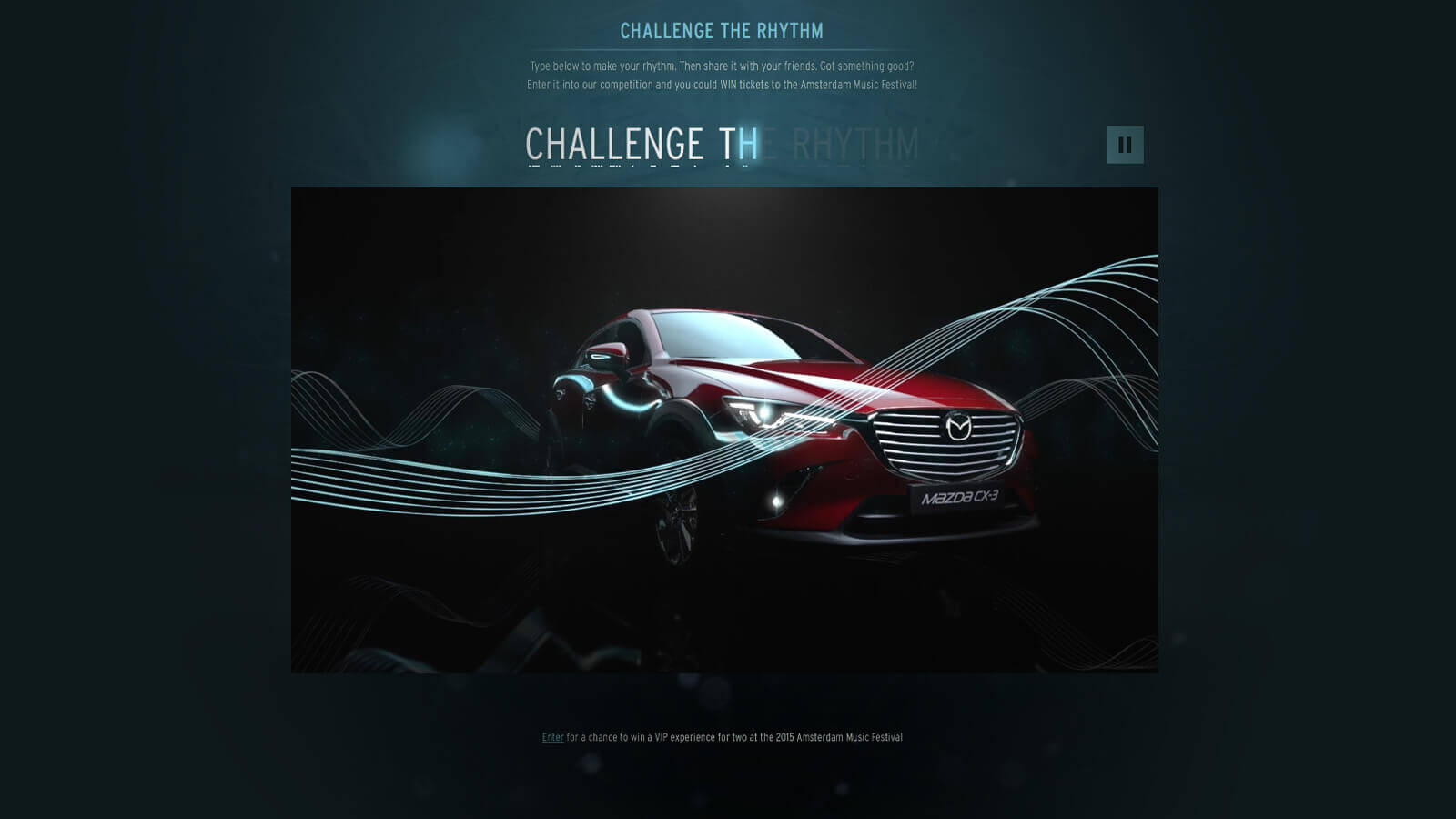 It's great that so many people enjoyed the experience, and that it's been such a success
Leave your details and we'll be in touch asap.