Over 4,000 games played on the big screens and over 11,000 takeaway games played
27% of people returned to play this addictive mobile game.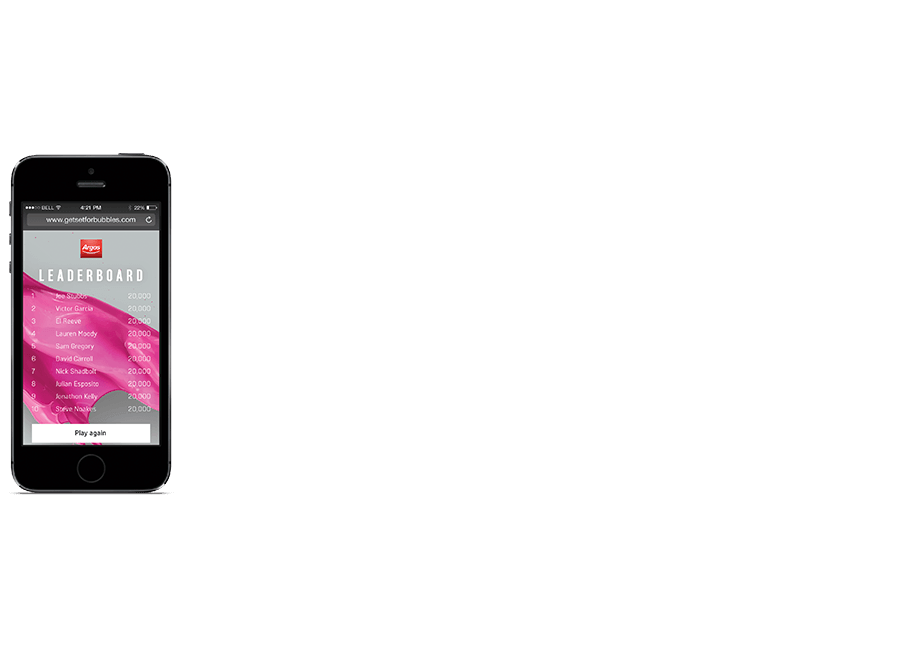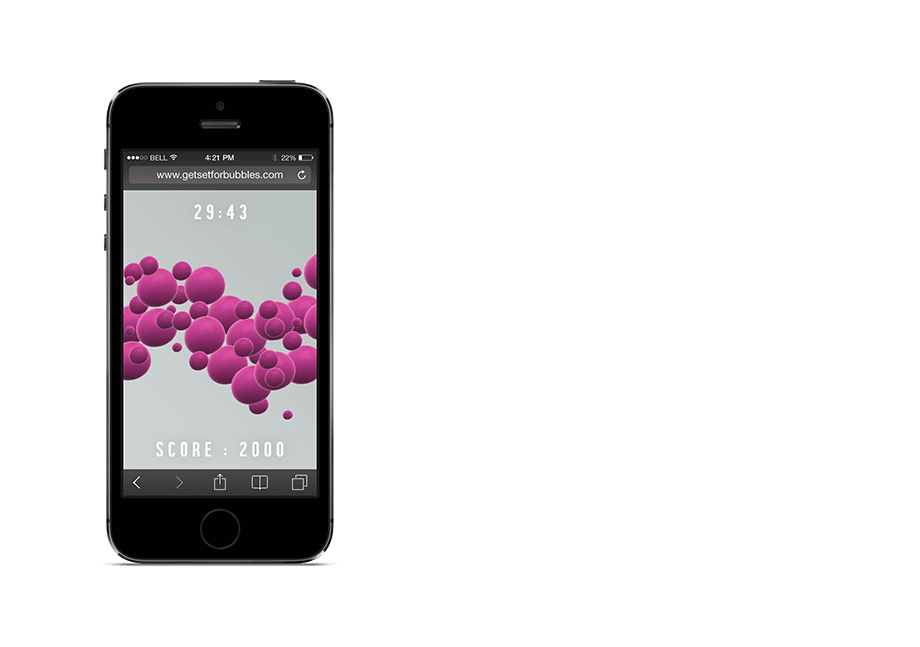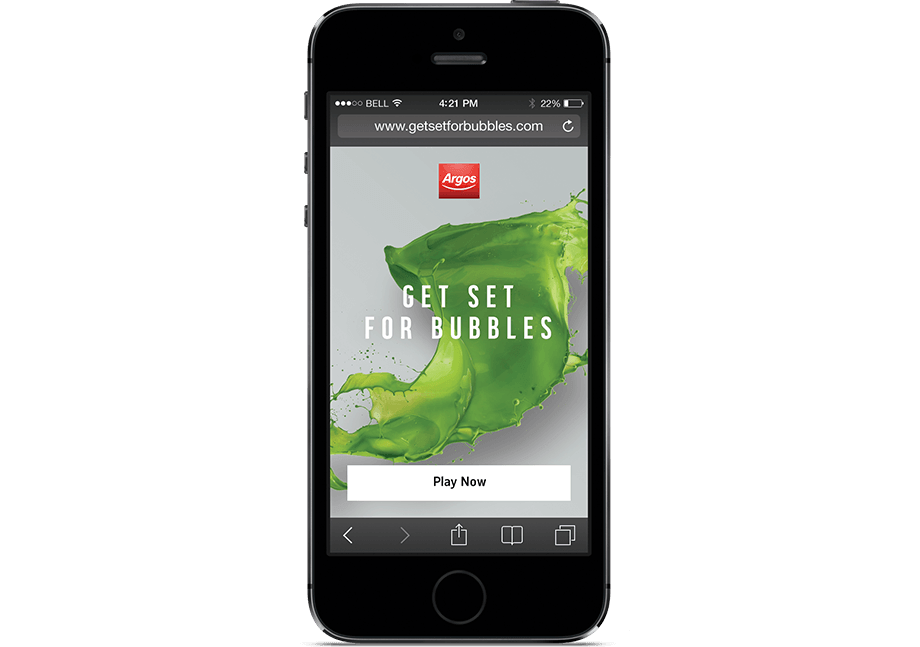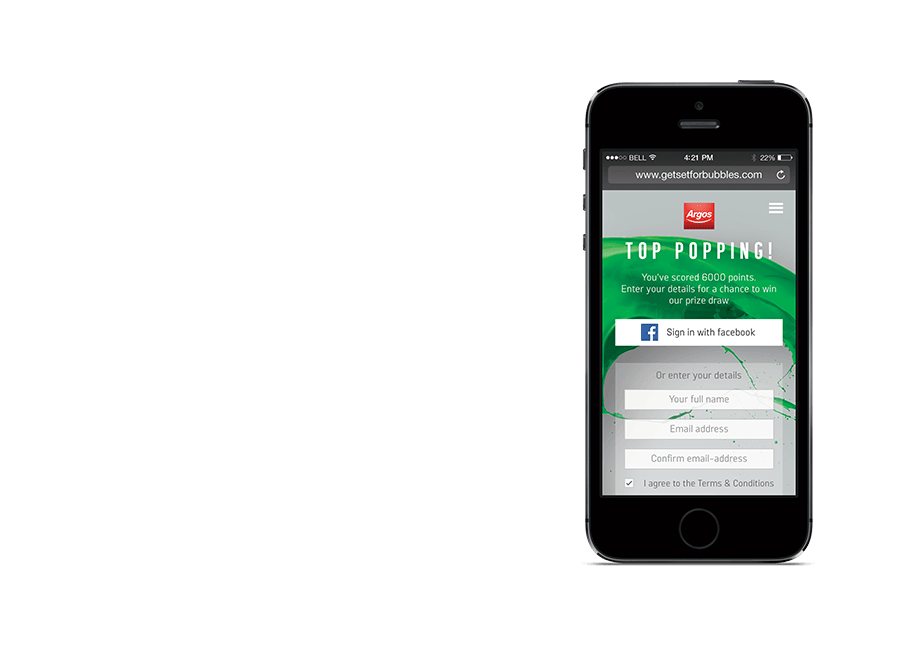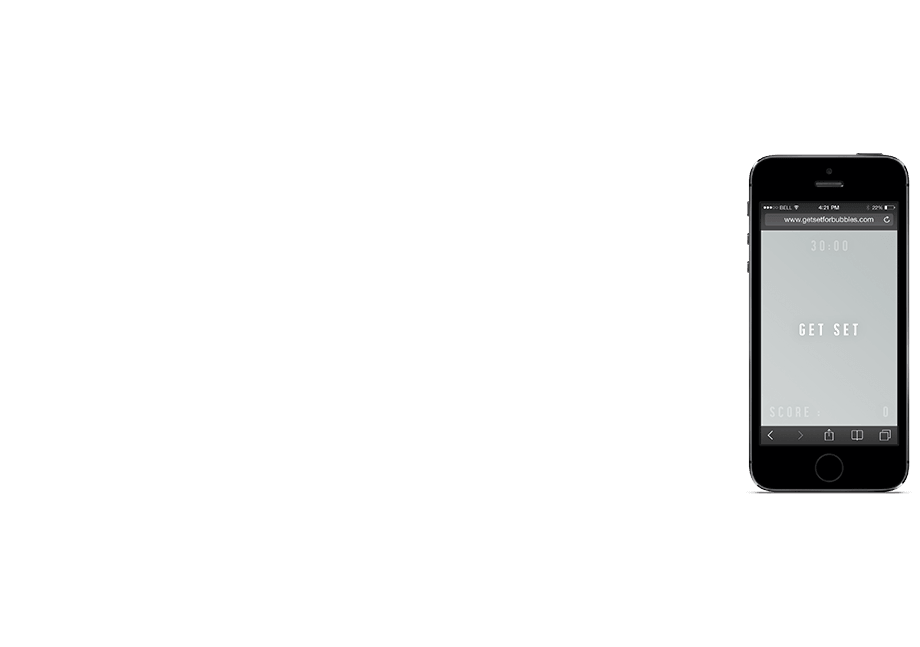 Giving commuters something to go for!
Argos had invested heavily in communicating its transformation from paper, catalogue-based, high street store to one-click digital retailer. We were asked to bring their creative theme - 'Get Set Go Argos' to Waterloo and Euston Motion screens. This would be the brand's first foray into Digital Out Of Home (DOOH). But it would also be a UK media first: an interactive DOOH activation, on Europe's largest landscape screen at Waterloo Station, with its 125 million footfall.

We created a 'bubble squishing' game; played out on the big screen over 30 seconds, between commuters who downloaded it to their smart phones. (Once out of the station, they'd be able to play the game on their own.) Built into the game was real time queuing, zero latency, leader boards, four-player play and hardware prizes every hour from the store.

4,000 games were played on the DOOH screens over the five days of the campaign, with 27% returning to play again. And 11,000 games were played on the mobile takeaway game.
Services
Ideation & Concepts
UX Design
UI Design
Video Production
Motion Graphics
3D Animation
Front End Development
Back End Integration
QA Testing
Deliverables
Display Formats
Interactive DOOH
Event Platform
To work on something at such a large scale was a challenge, seeing it made it all worth while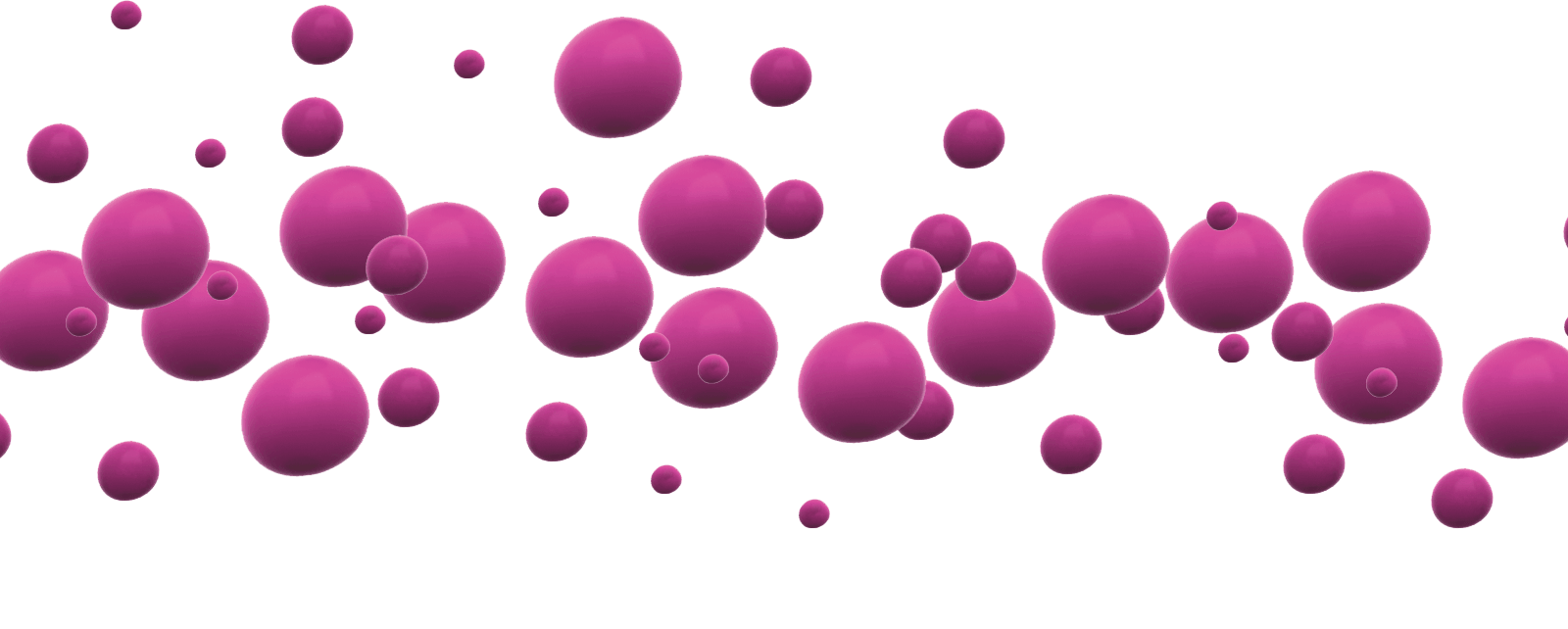 It was great to work on a such a huge project with mighty challenges and opportunities.
Leave your details and we'll be in touch asap.